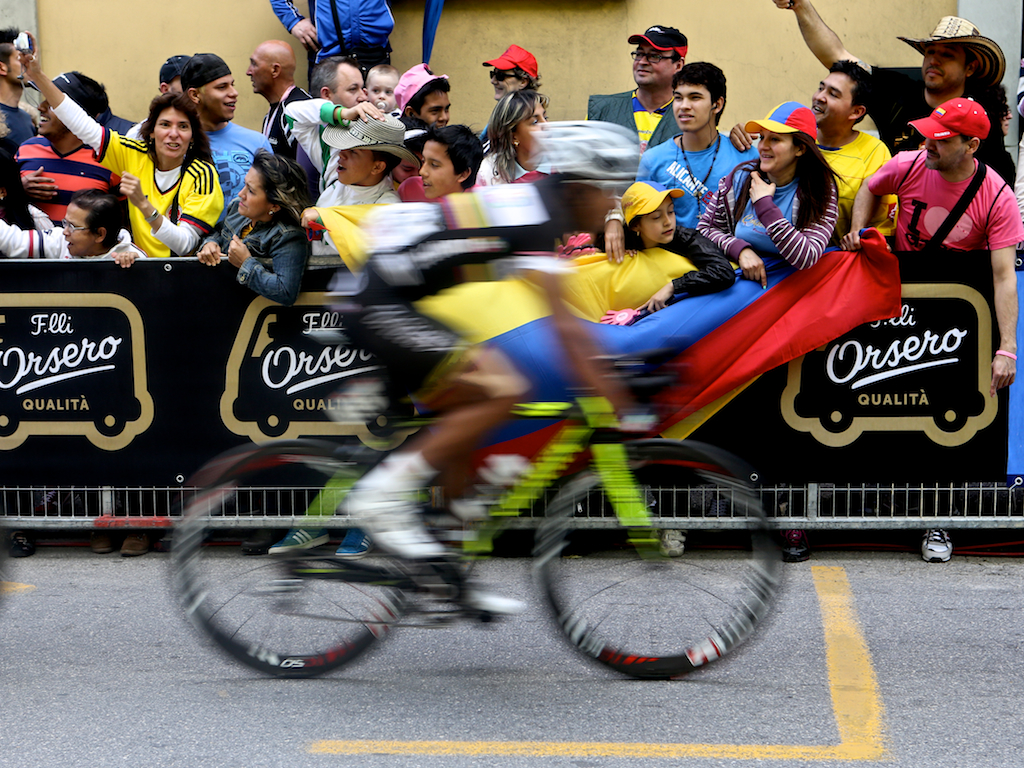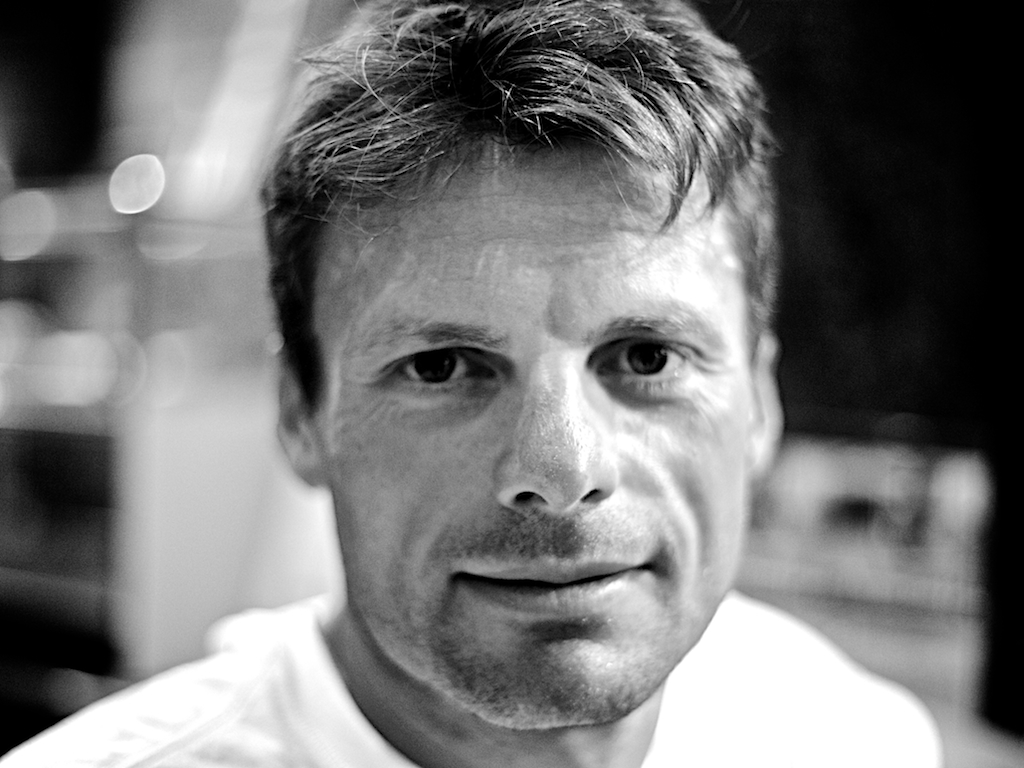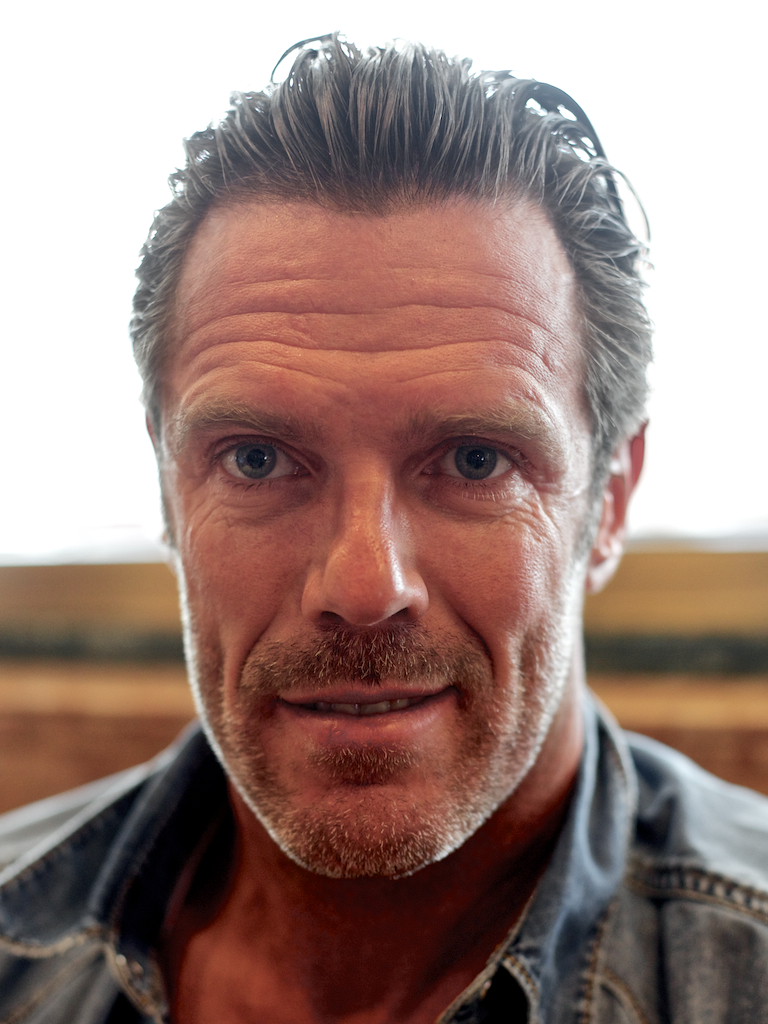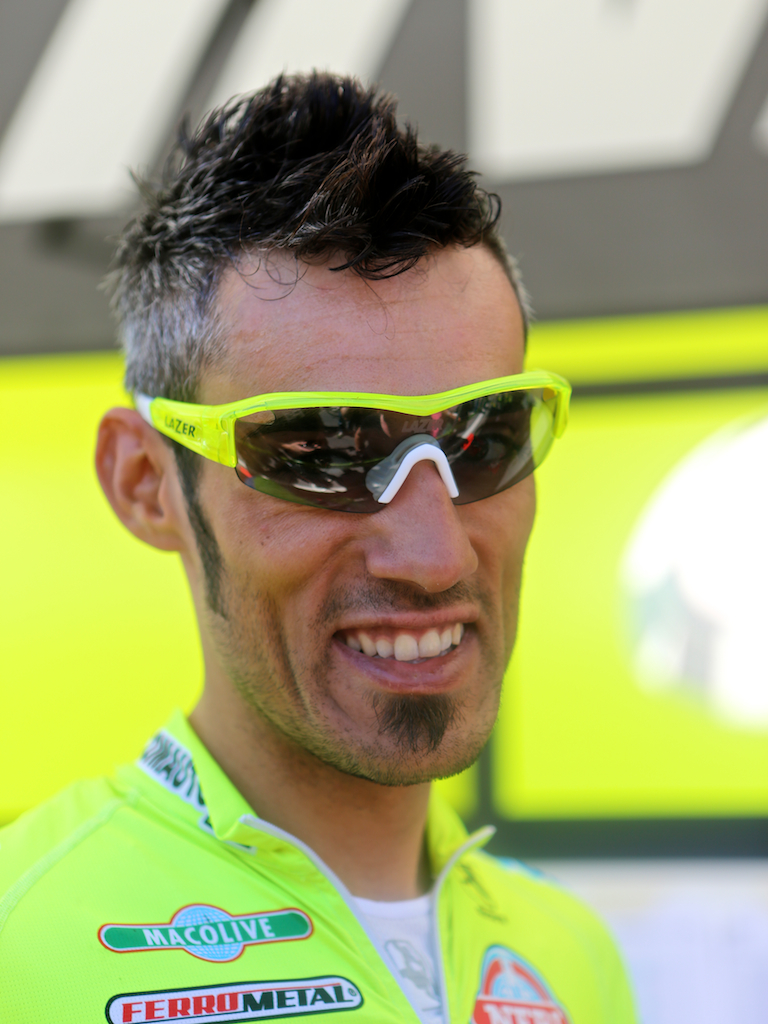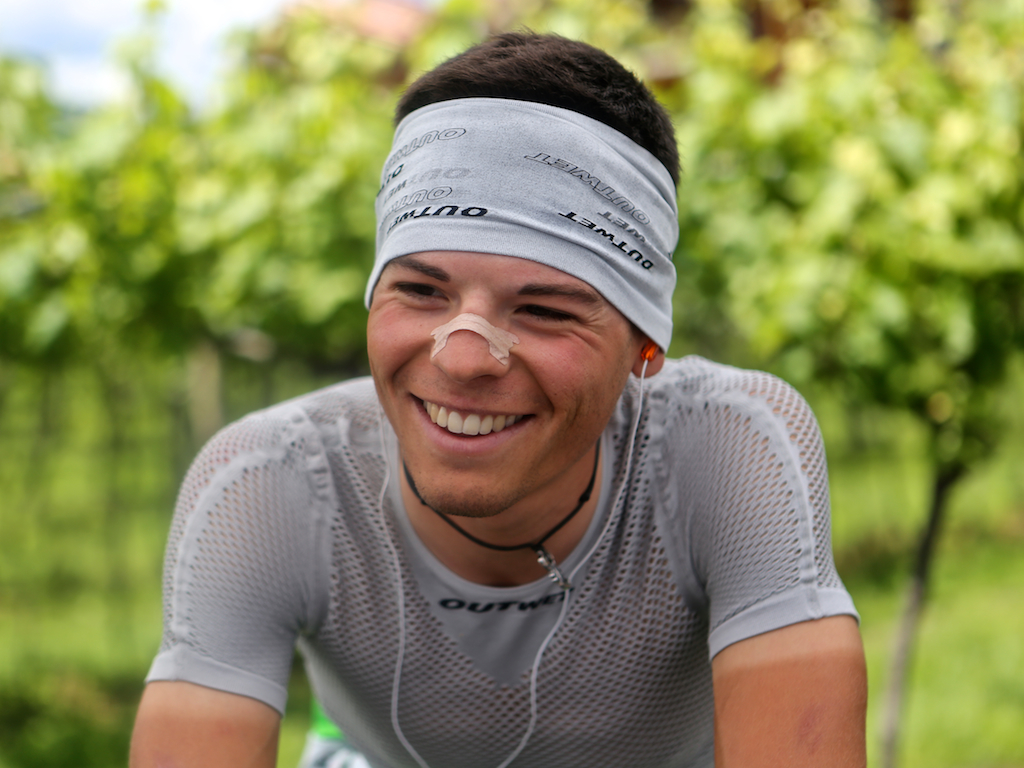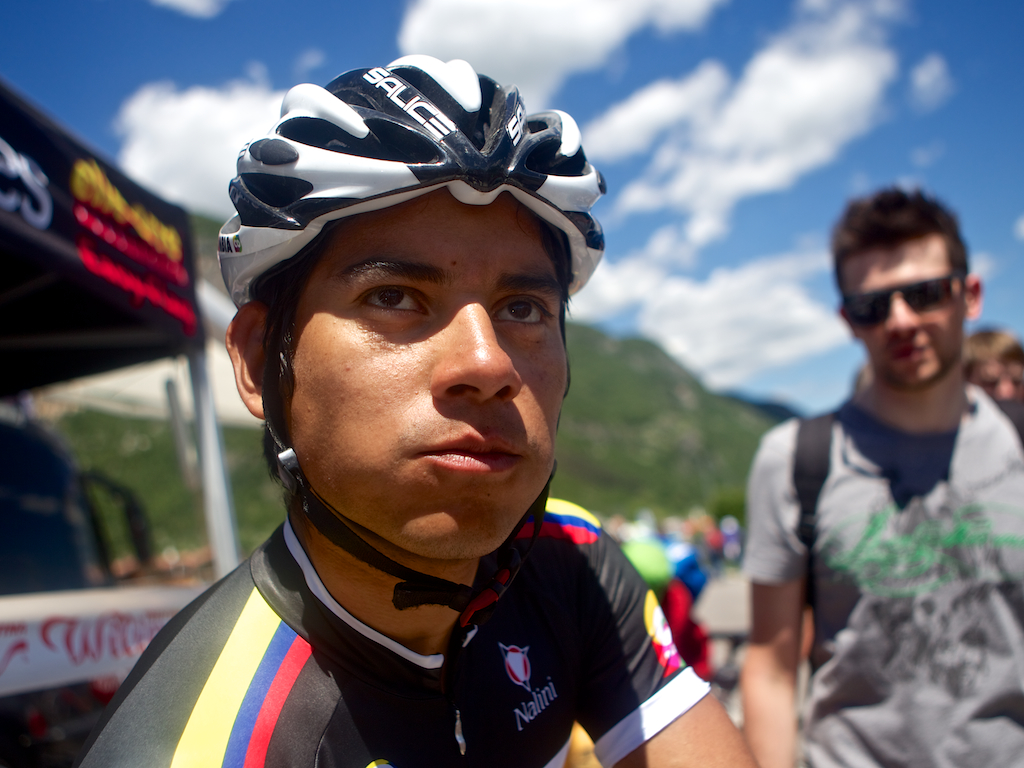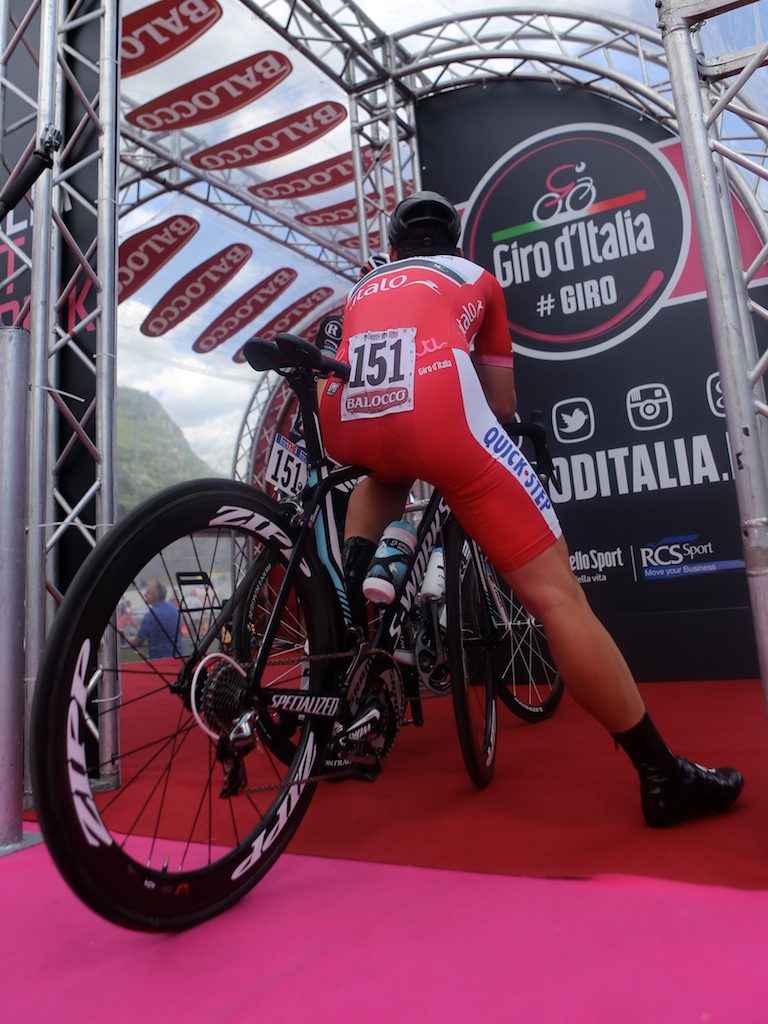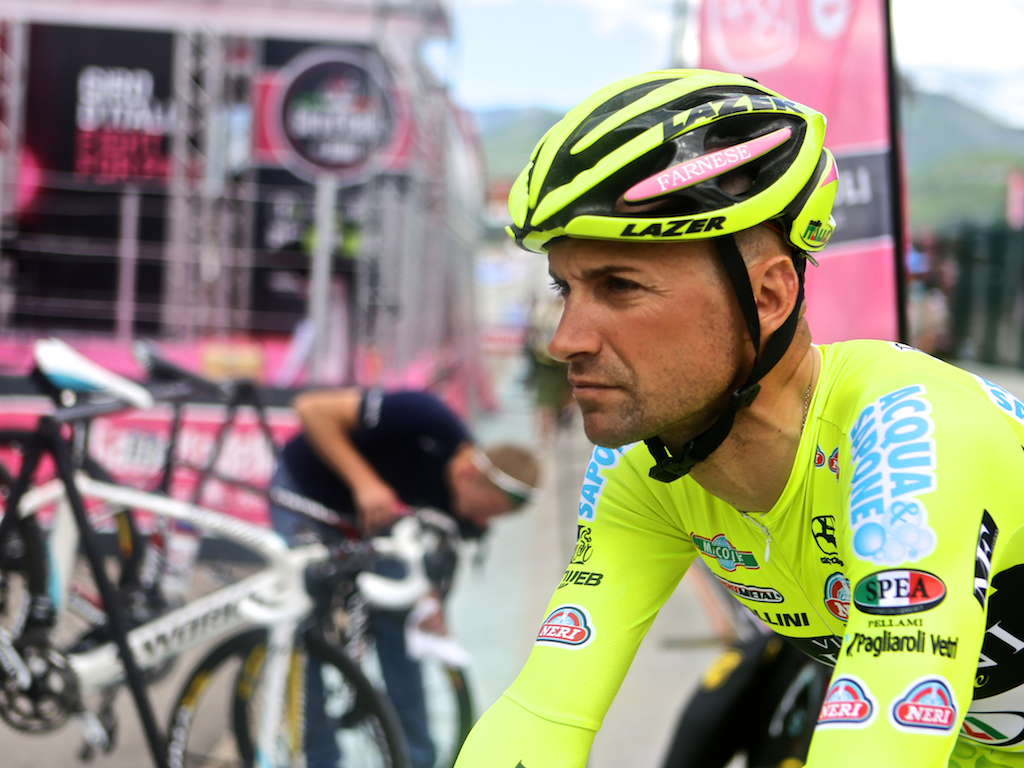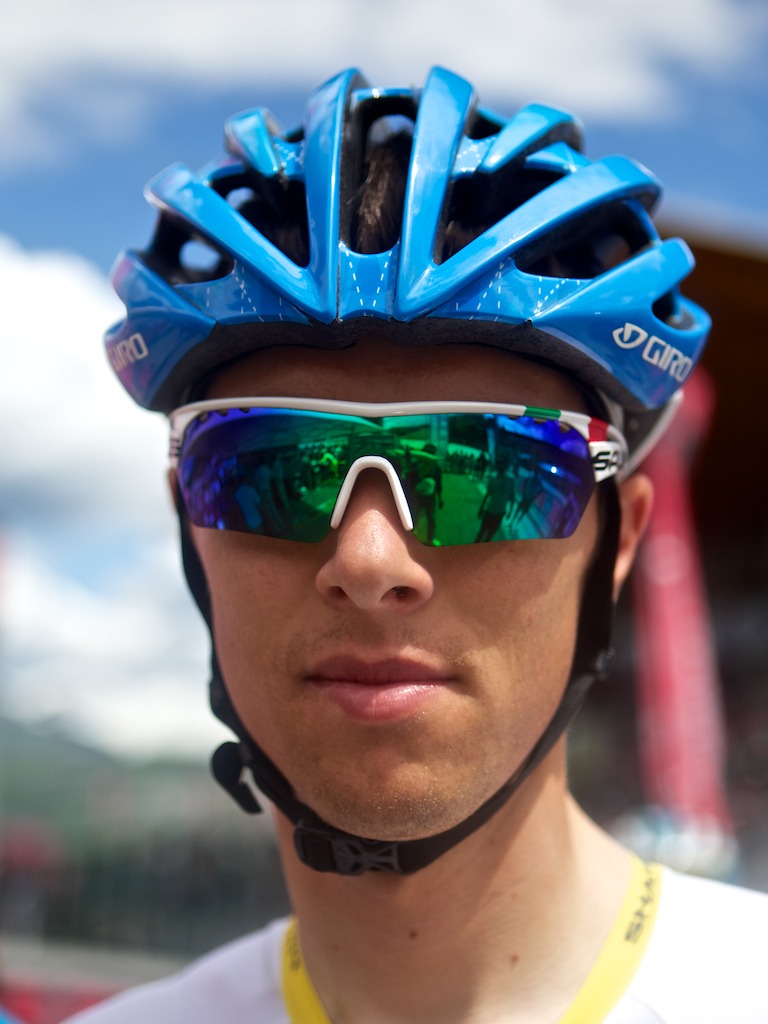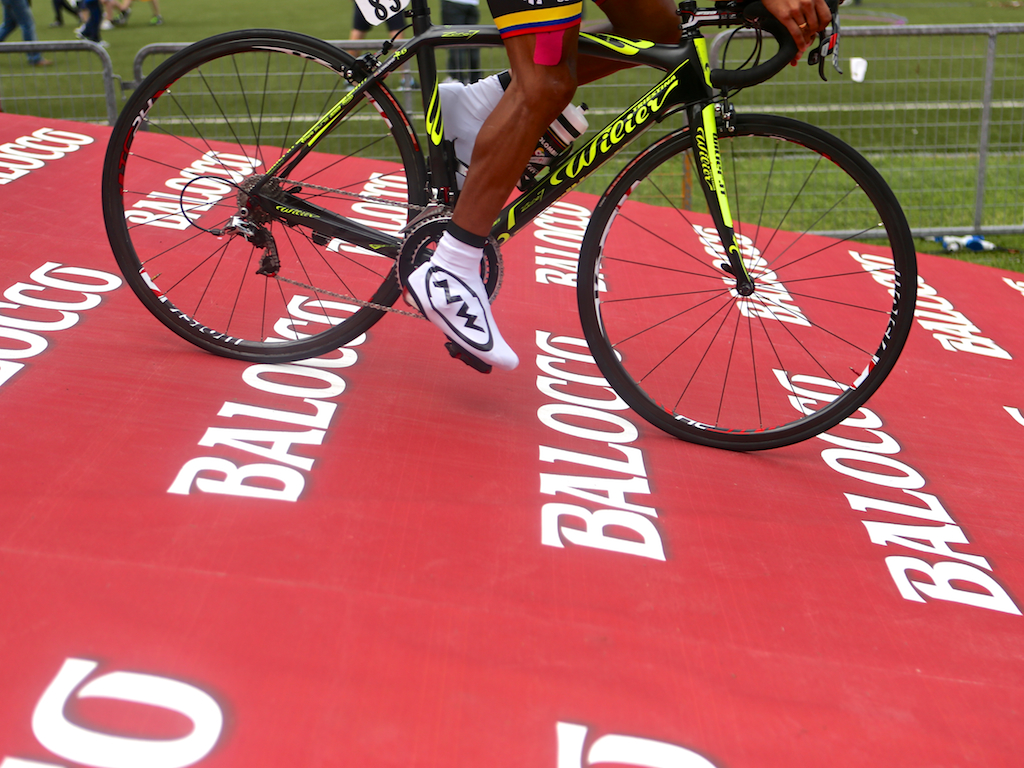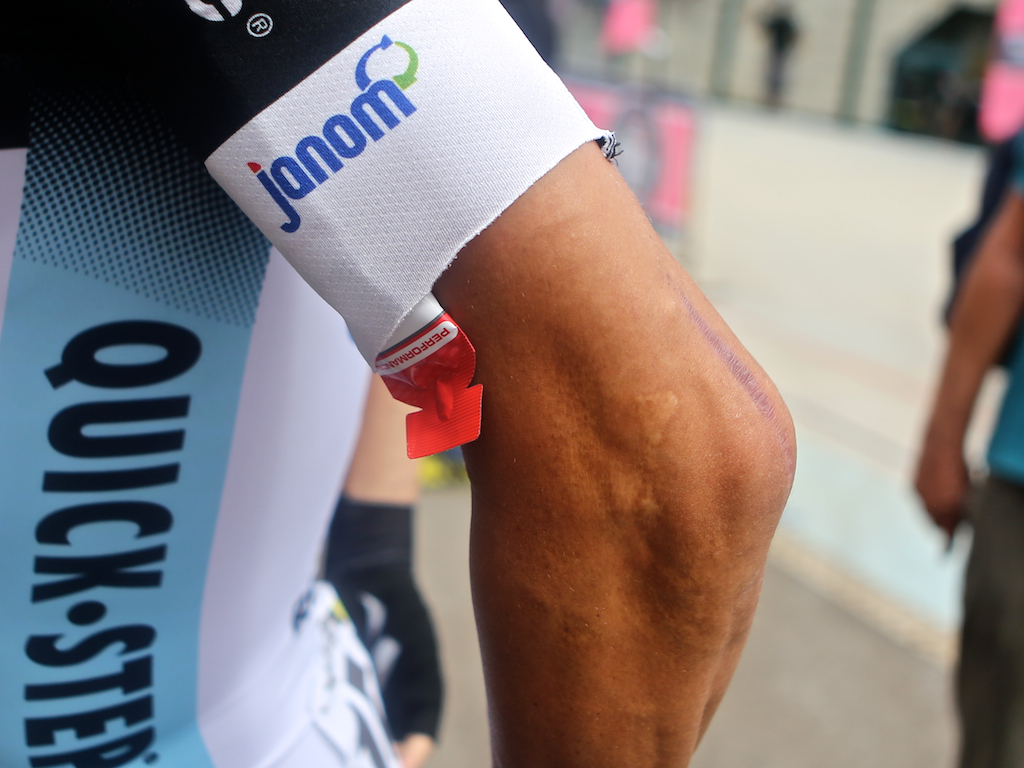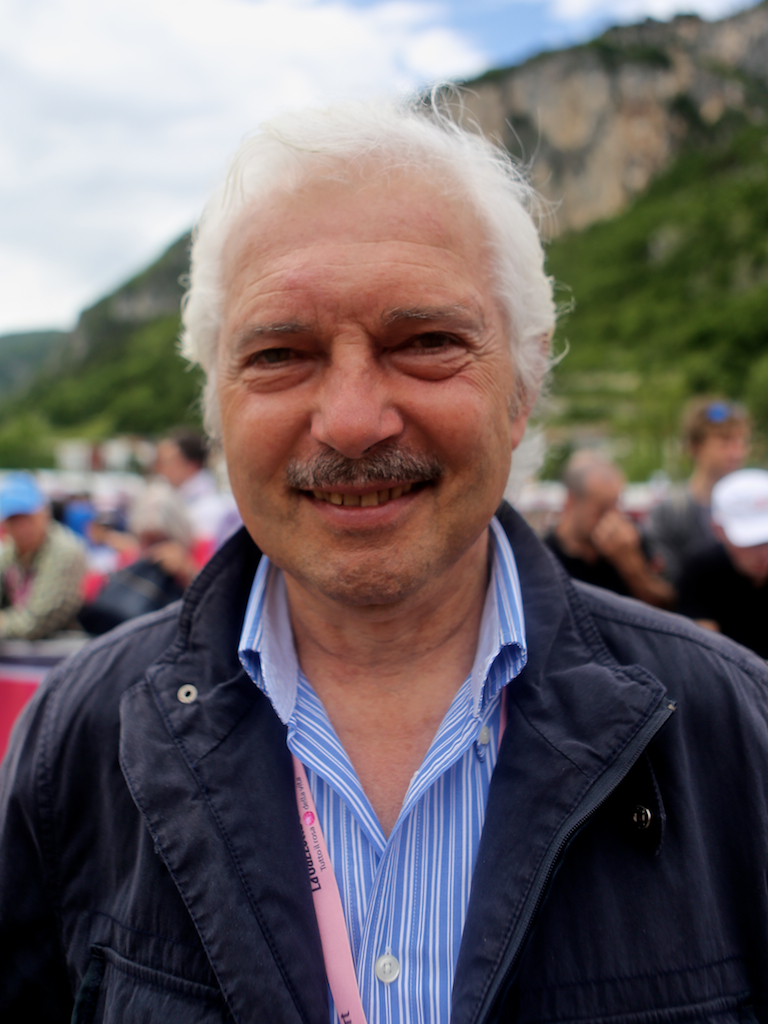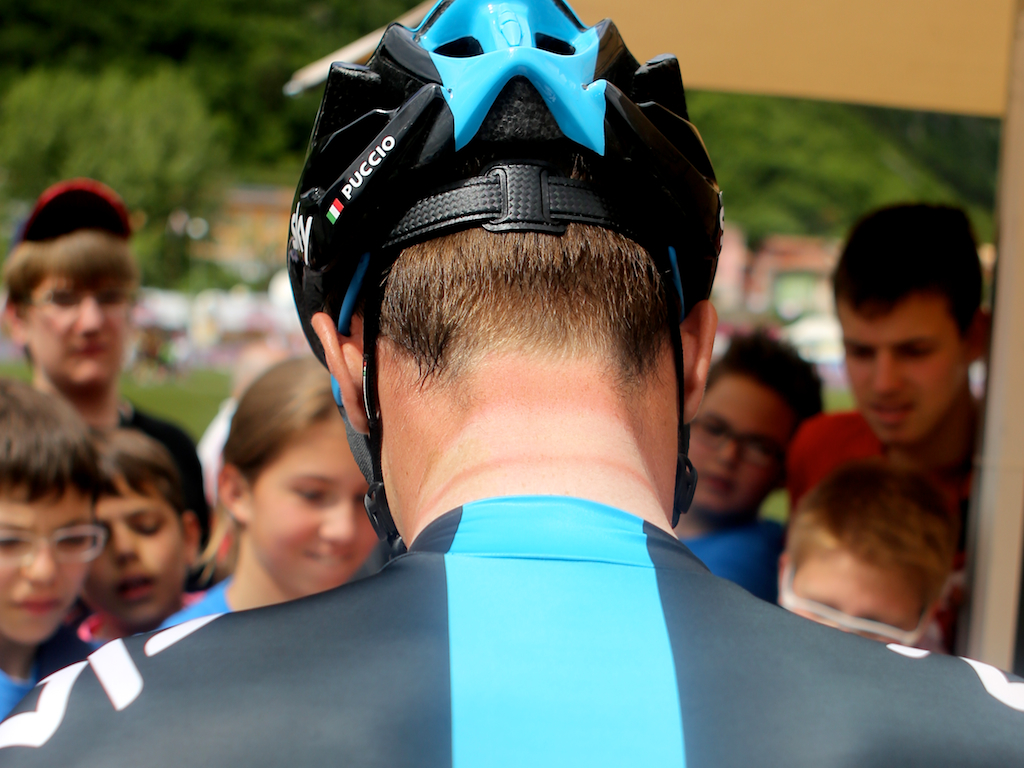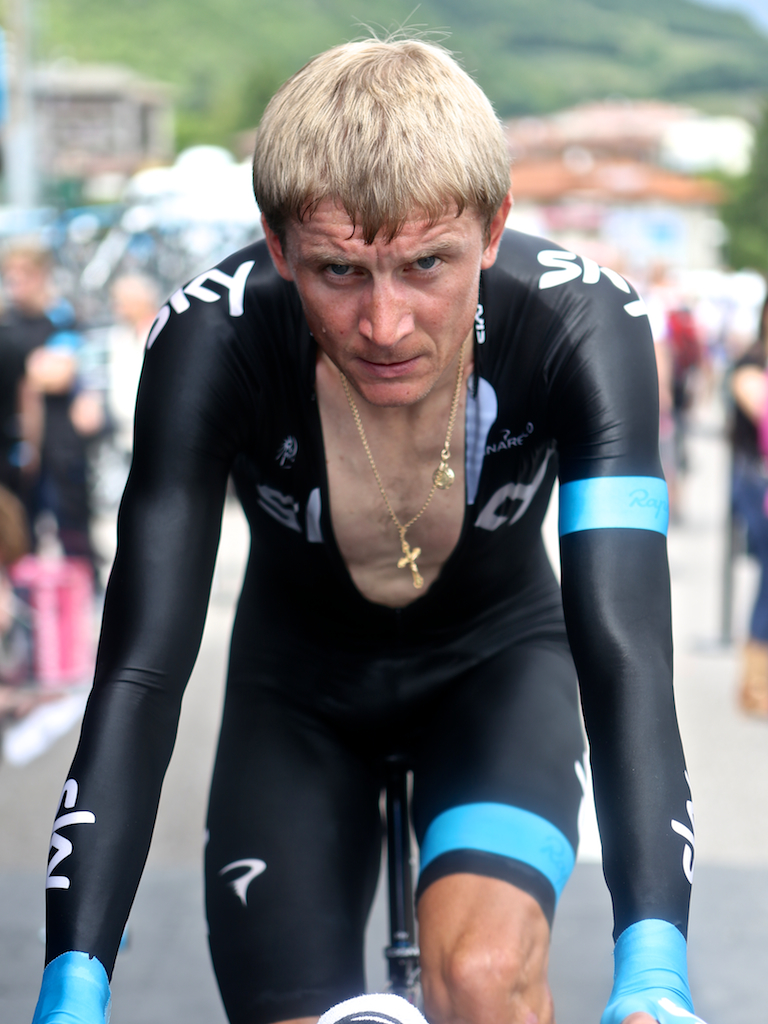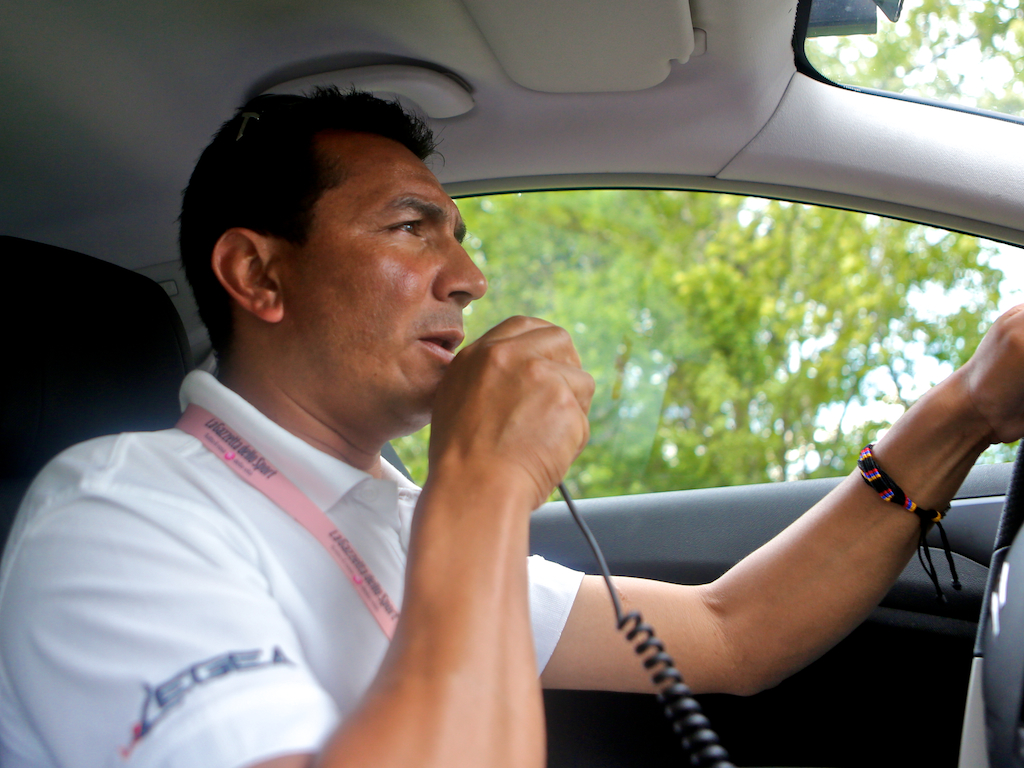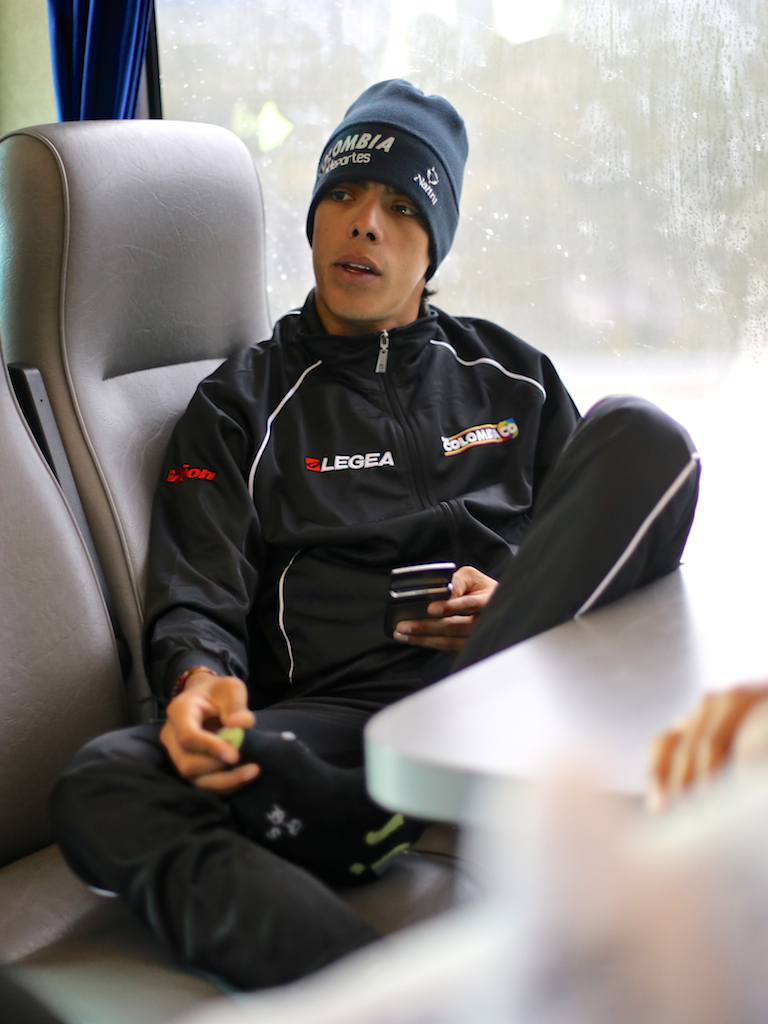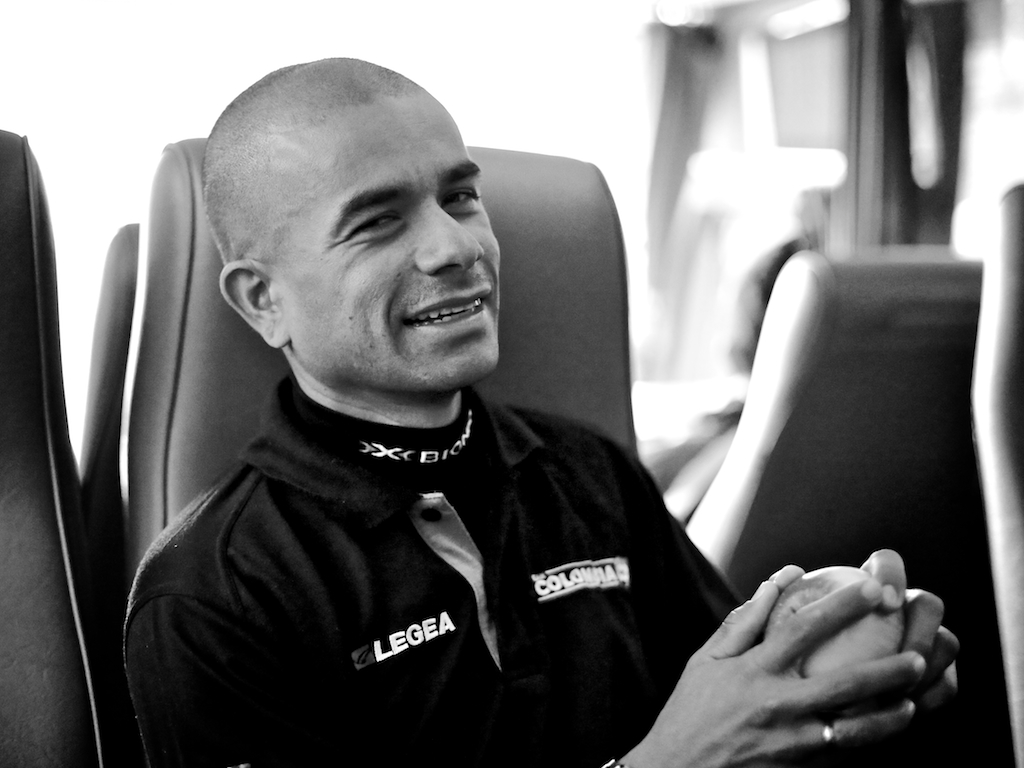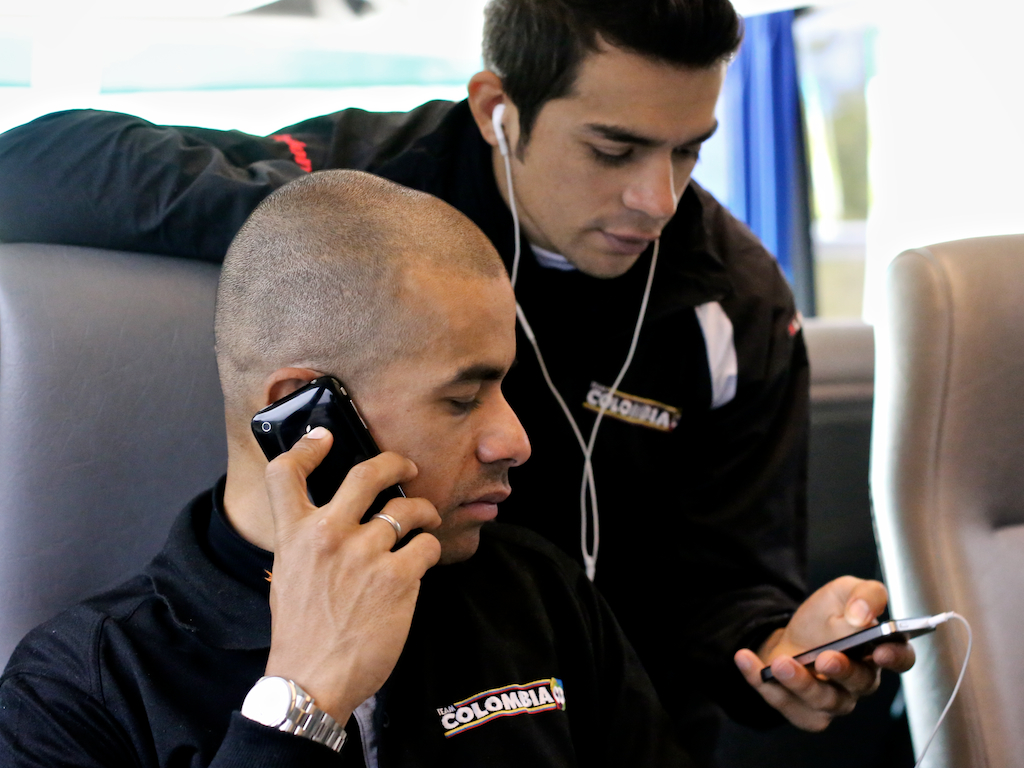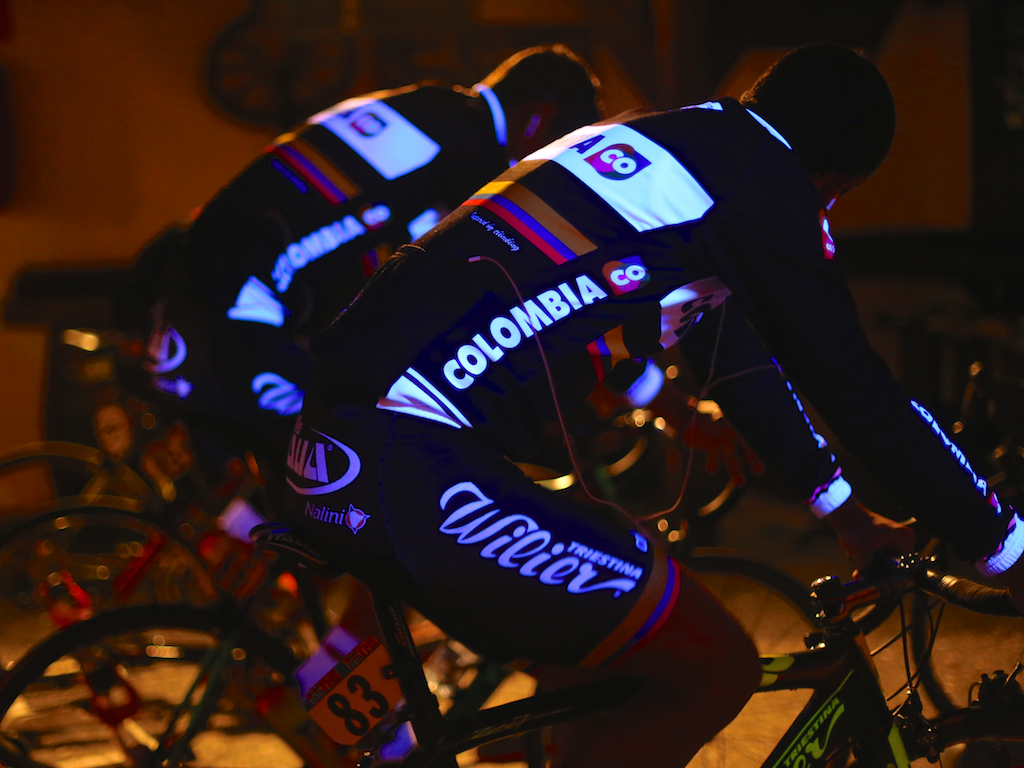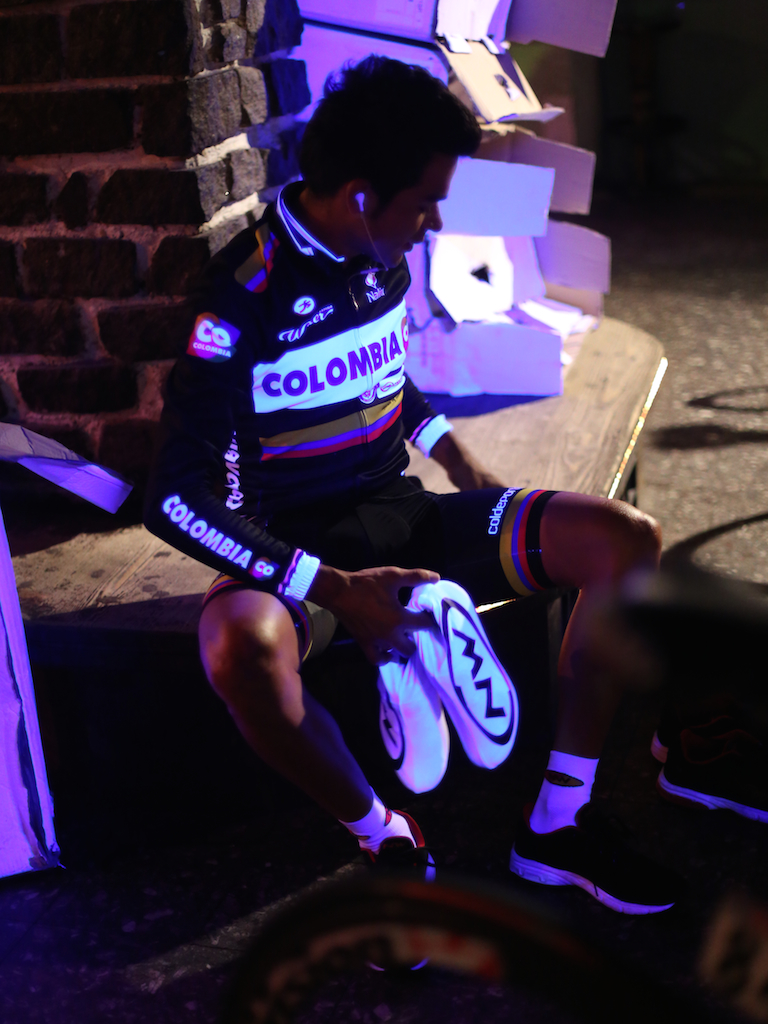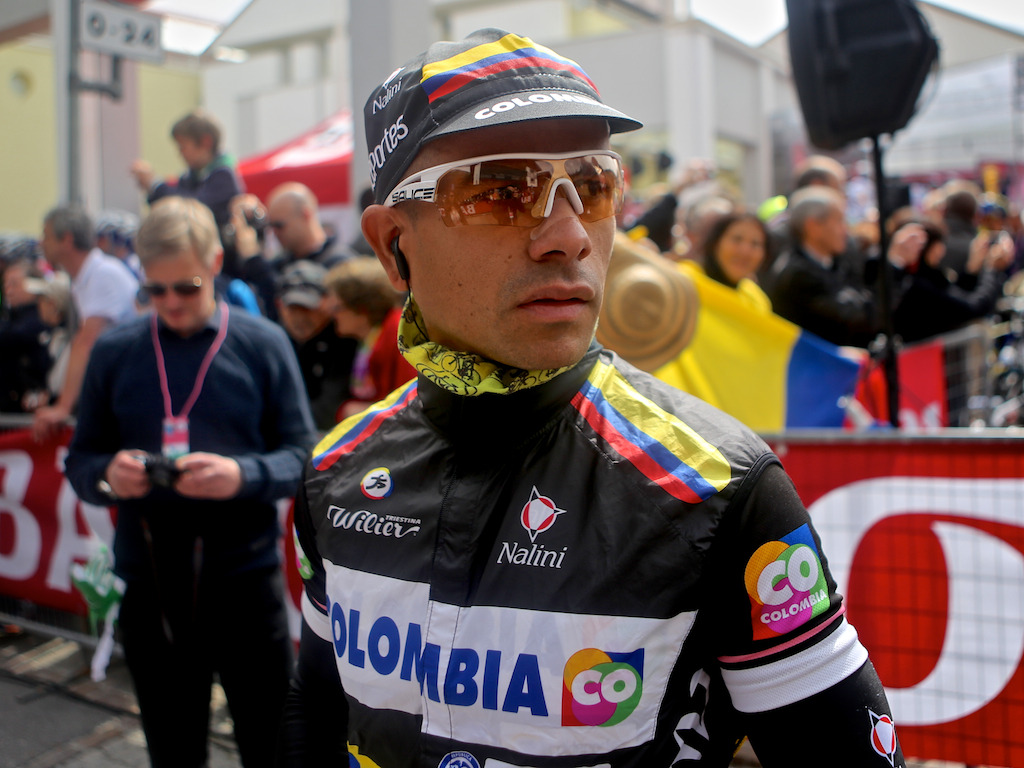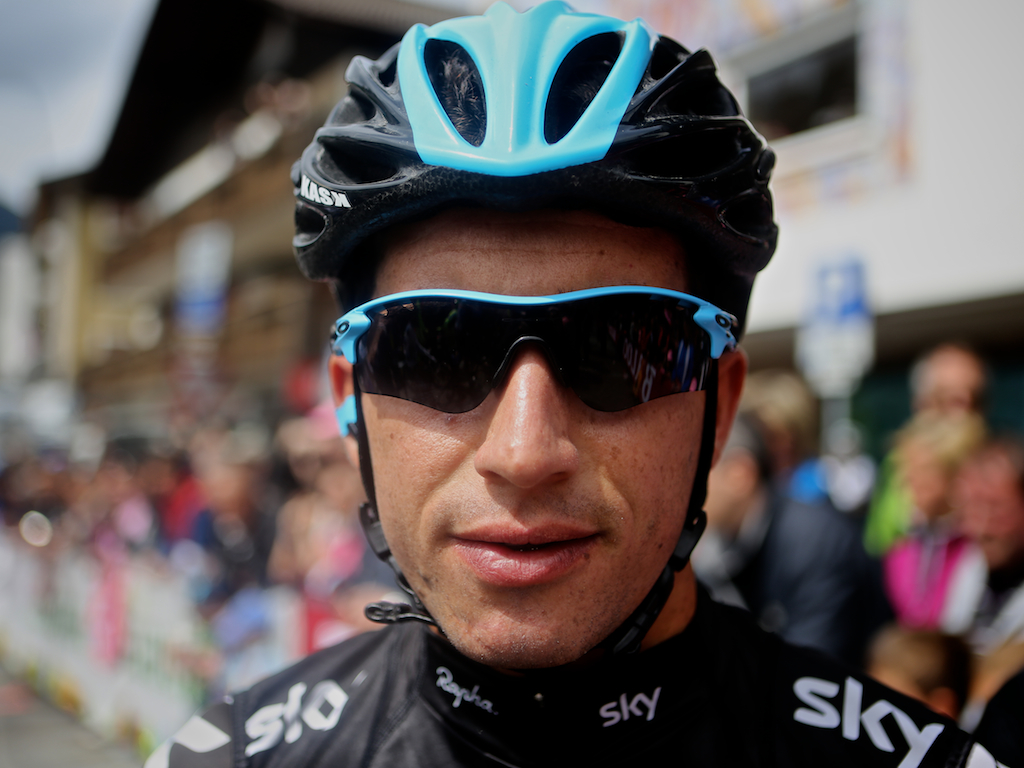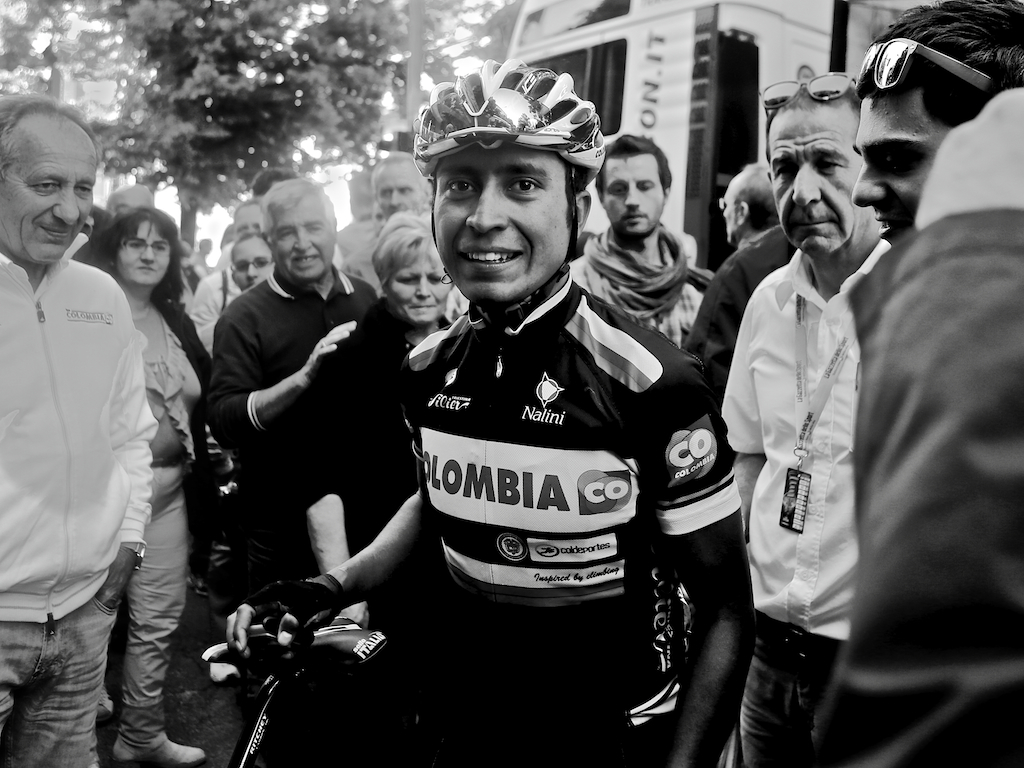 4–26 May, 2013
3,405 kilometers (2,116 miles)
Highlights
Team Colombia spends an off-day (due to snow cancelling a stage) riding rollers in a dingy, basement discotheque near the Austrian border.
Daniel from Manual For Speed falls asleep in Team Colombia's bus during a long transfer through the Alps. The bus makes a hard turn, throwing Daniel off the bench he was sleeping on, and onto the floor. He lands on Leonardo Duque's suitcase. The riders laugh uncontrollably, and Daniel laughs too. But he then tells me that he actually hit his head pretty hard.
Pippo Pozzato rides around on his Merida mountain bike before stages start in, surprising adoring fans by riding up right next to them, while wearing long camo shorts and running shoes.