Belgium is a country. But it's also a caricature of itself in the minds of many. Belgium is the spring classics, cyclocross, dreary weather, Eddy Merckx, Tintin and JCVD. To me, Belgium is the place where I achieved the fastest average speed on any bike ride I've ever been on. By a long shot. This was not because I had wind on my back, but because the fear and shame of being dropped on a pan flat trail next to a canal was too much for me to bear. Belgium is also the place where I once saw a cycling fan cyborg created in a European lab to exhibit the most outlandish European behaviors known to man. Long time readers of the blog will undoubtedly remember him, his name is TurboEuro. He looks like this:
And he smells of cologne, and his headphones provide a background thumping soundtrack to all those who are around.
But I'm not here to talk to you about techno music-pumping cyborgs (though I wish I were). I'm here to give you a quick report about my recent trip to the Superprestige Gavere race. And because I'm not what you (or anyone) would call a good, talented, or able writer, I will relay my impressions about this trip in bullet points (which actual writers often refer to as the training wheels of the English language). I hope you find this report to be informative.
- The race course of the Gavere race takes place mostly on land owned by the Belgian military. This accounts for the high number of uniformed men around the course, and their machine guns. We Colombians who grew up in the 80s tend to have an adverse reaction to guys in camo with machine guns, but I played this off like I didn't mind in order to blend in. To do so, I summoned by inner TurboEuro and was able to get through the day.
- Bathrooms in said military base have weird signs. Take the picture above as an example. Do military folk in Belgium routinely carry bombs around with them, which they are not allowed to bring into the bathroom because their wicks might get wet, and thus not detonate when they hand them over to the Roadrunner? Or is this a reference to "dropping the bomb", as in, leaving behind a sizable and odorous bowel movement, and not flushing it? I'm confused, because either scenario seems unlikely.
- Military base bathroom signs, part two (see image above). Uhm, right. And may I ask why example 4 shows the guy sporting payos?
- Getting photography credentials and a vest is difficult in a cyclocross race. Unlike road races, which have websites that allow you to preregister and find out if you are approved ahead of time, cyclocross in Belgium is a smaller, more intimate affair. Everyone knows everyone, and when the weird guy (me) shows up, no one knows what to do with him. You may remember that this was also an issue for me at the Tour this year, which in turn led to me jumping barriers, and then being escorted away. This time, it just took some begging to get a vest. I understand why they object to the guy like me showing up. I can't get press or photo credentials from any certifying body, because Americans see me as Colombian, and Colombians see me as a person who lives and works in the US. So to the guys in Belgium, I'm just another creep with a camera. Which I kind of am. The best question that was posed to me in the process of asking for a photo vest was: "What if I let you take pictures, Sven Nys crashes into you, it's your fault, and his career is over? What would you do then?"
Though the question was rhetorical, I still went ahead and sort of answered. "I don't know, that would be terrible". I don't know what else I was supposed to say. And while I thought my answer was pretty awful, photo credentials were procured shortly thereafter.
- I eventually did get a photo vest, which makes you into a low level celebrity when you walk through the crowds at a race like that. I don't think it's an exaggeration for me to say that you get much, much more attention than riders who start past the second row might while walking around. People seem to know that if you take their picture, it could end up in a local newspaper. This means that lots and lots of drunk people want you to take their picture. At first, it seems fun, and then it gets old. People tap you on the shoulder, or simply yell out "PHOTO!" since that's what your vest you are wearing says in big white letters.
- Which brings me to my next point, the after party in the gigantic beer tent (there are several, remember) is actually way more fun that I thought. I say this because I'm the opposite of what you might call "fun and outgoing". In fact, I've often been descried as being "about as much fun as a broken femur" in social settings. I have to say that I was amazed by how many Belgians you can fit into a tent, how much drinking they can do, and how they all seem to get along just fine. Yes, I'm sure there's been fights and stupidity at these events before, but everyone seems to have a good time together, despite the fact that they are each there to support a different rider. "Very different from football matches", one Belgian in attendance told me. I can only imagine.
- I say the following without intending to insult anyone...but here it goes: There are aspects of Belgium, especially the ones that are visible in a late night soirée under a tent that are very, very reminiscent of New Jersey. Perhaps the same could be said of any tent party around the world. I'm not sure.
- Second time I've been to a Superprestige race, and second time I've seen this guy in all red, with his read cowboy hat on.
- America, it's time to up your wheelchair game.
- Memorable exchange of the day came courtesy of Klaas Vantornout and his girlfriend (who were both very nice to me, and didn't yell at me when I got their camper muddy with my dirty jeans). I asked Klaas how many Dugast tires he buys per one season. In case you were wondering, he buys forty of them, at around 55 Euros a piece (meaning he gets the same tiny discount as high level amateurs in Europe). He then tells me that they are expensive, but worth it. His girlfriend says, "55 Euros! That's as much as a really nice Michael Kors bag!" She smiles at me, and says, "Hey, he doesn't have to know how much a Michael Kors bag is really worth."
In closing, here's a gallery of some of the pictures I took. Enjoy.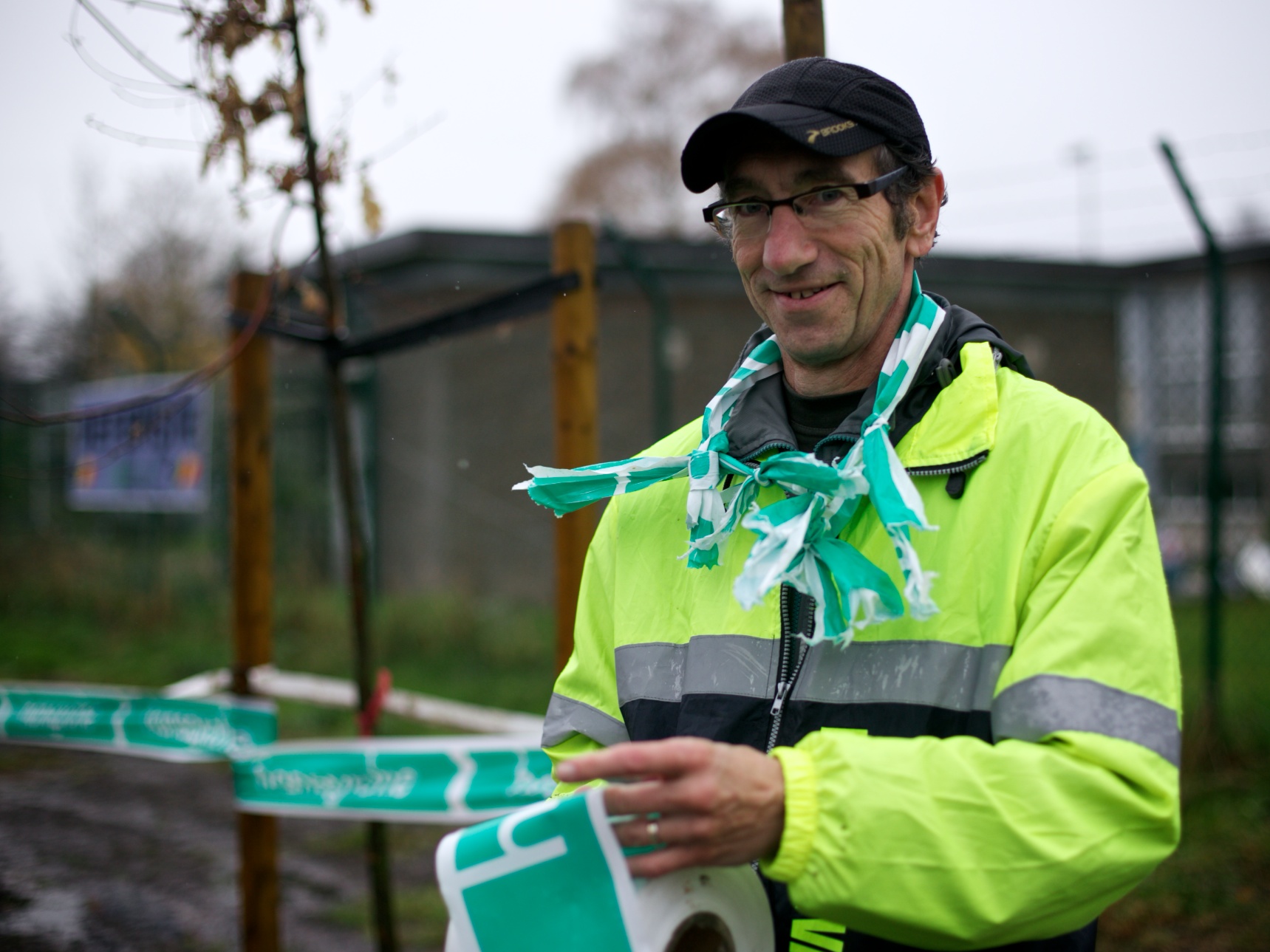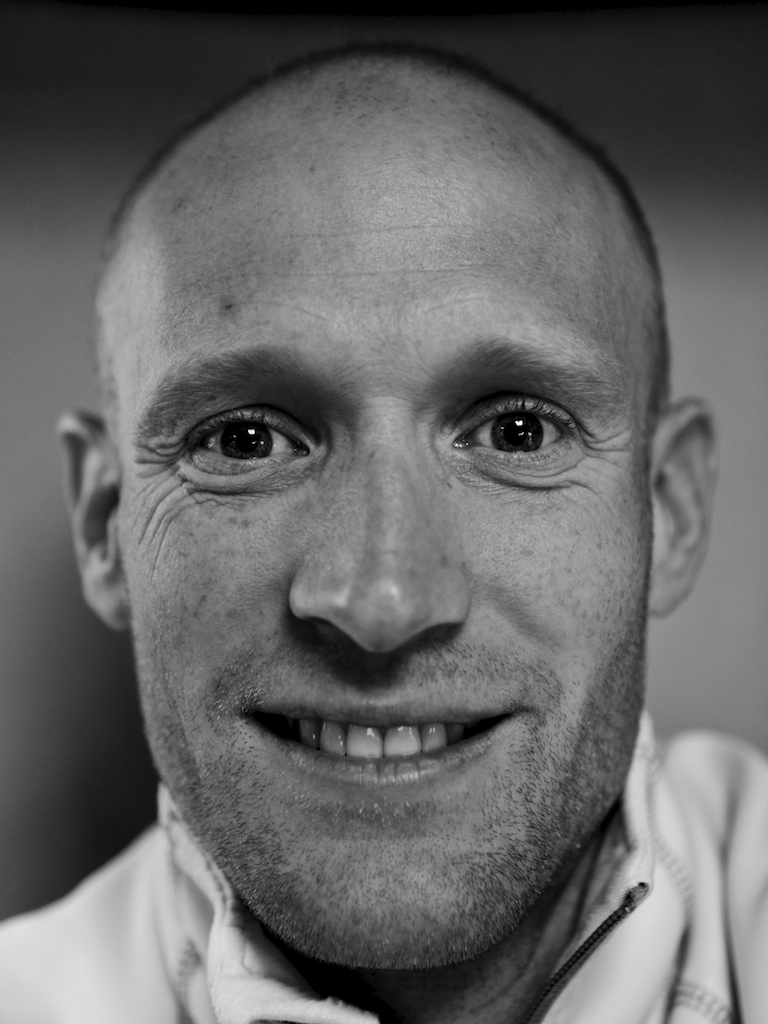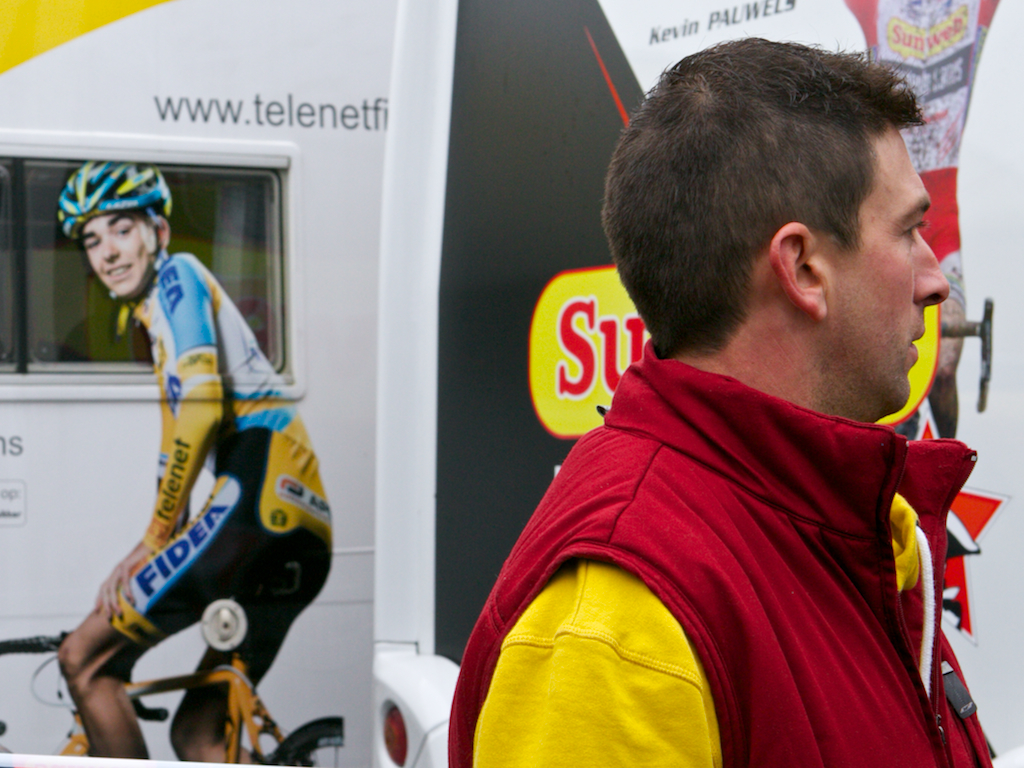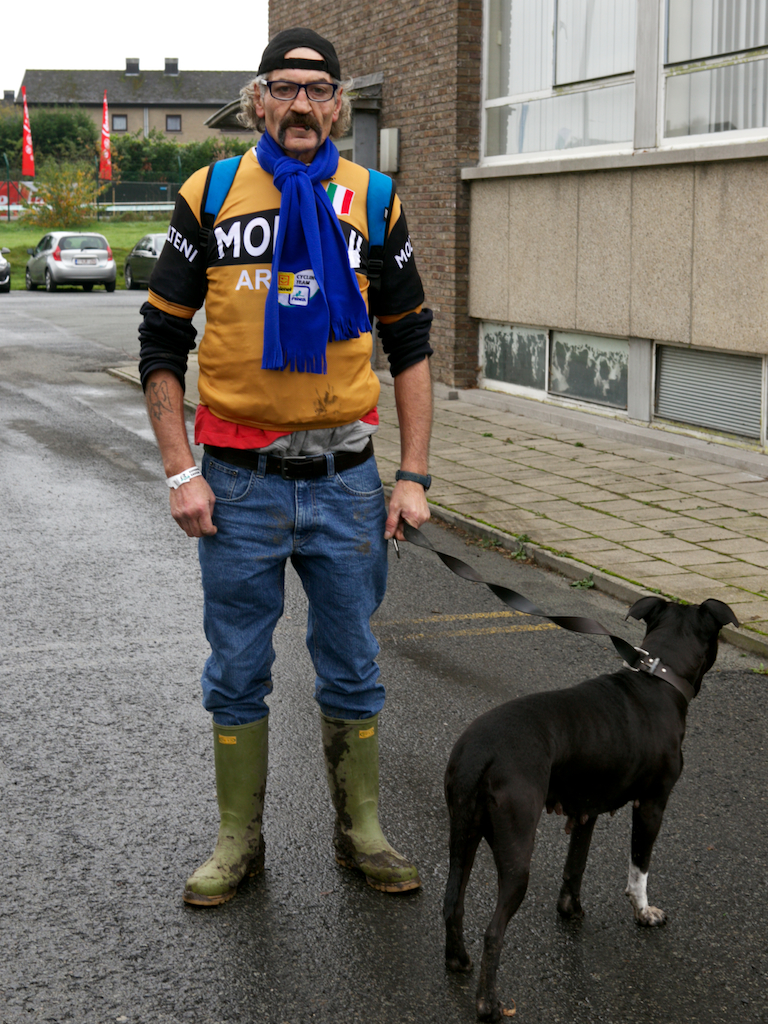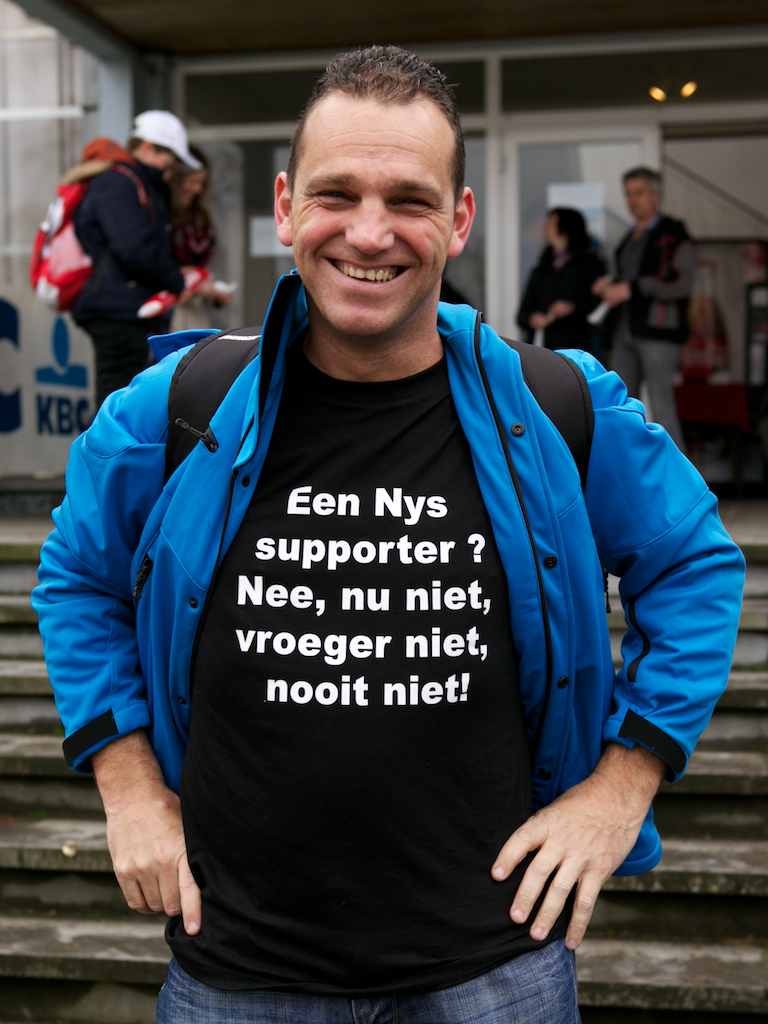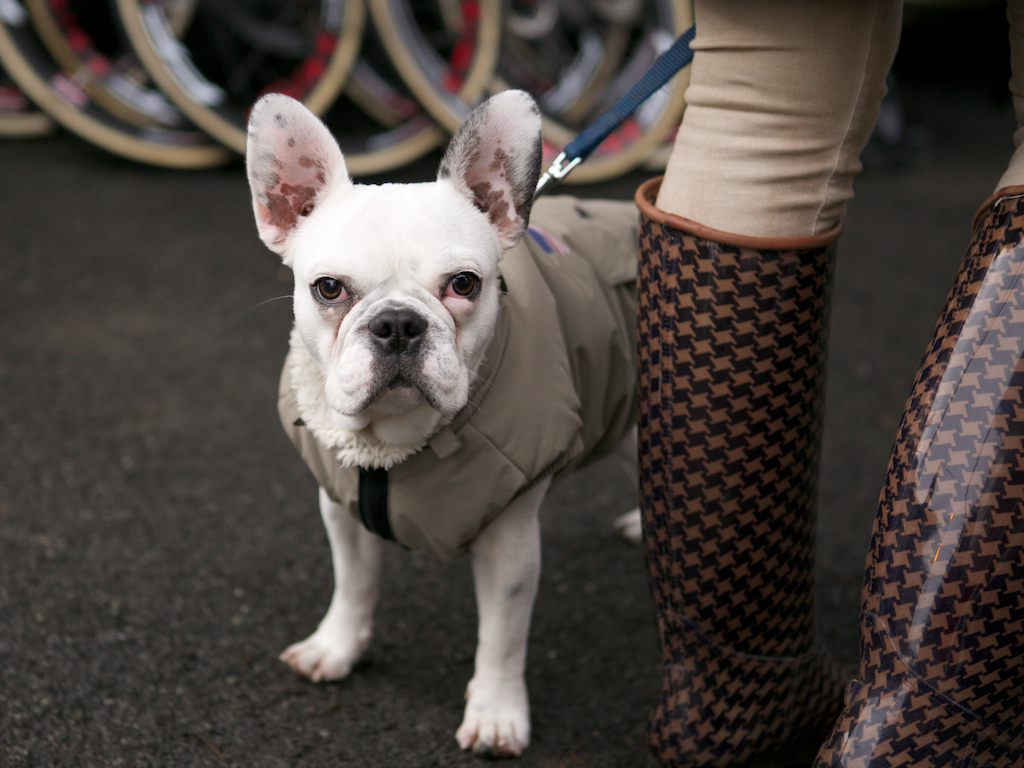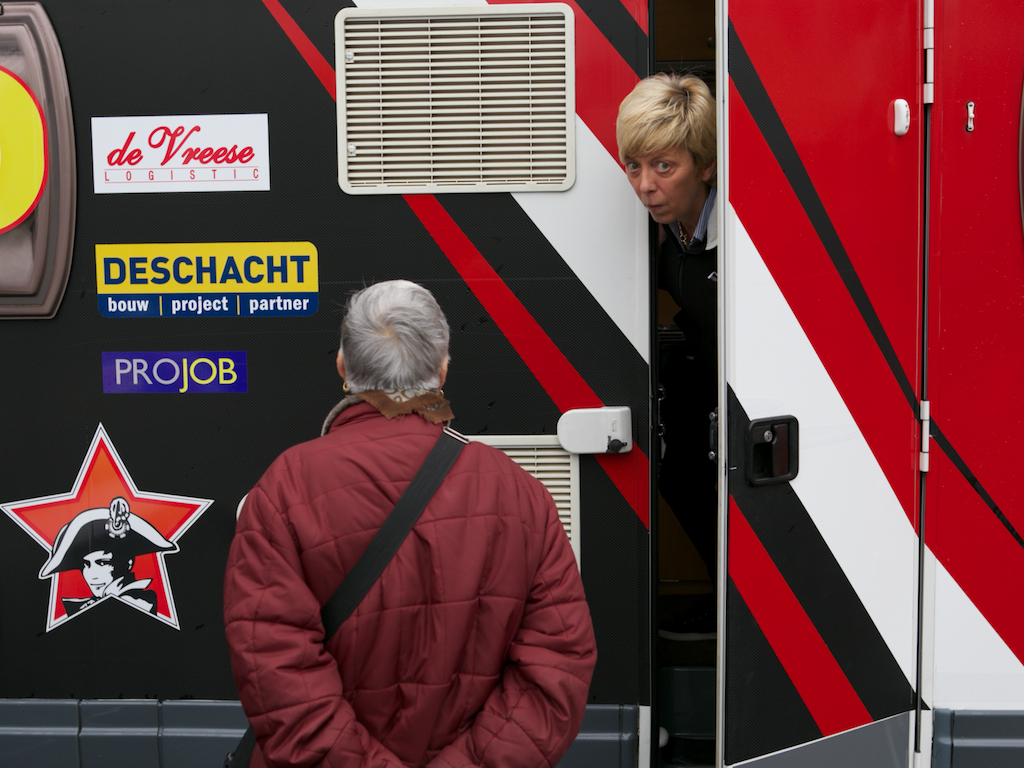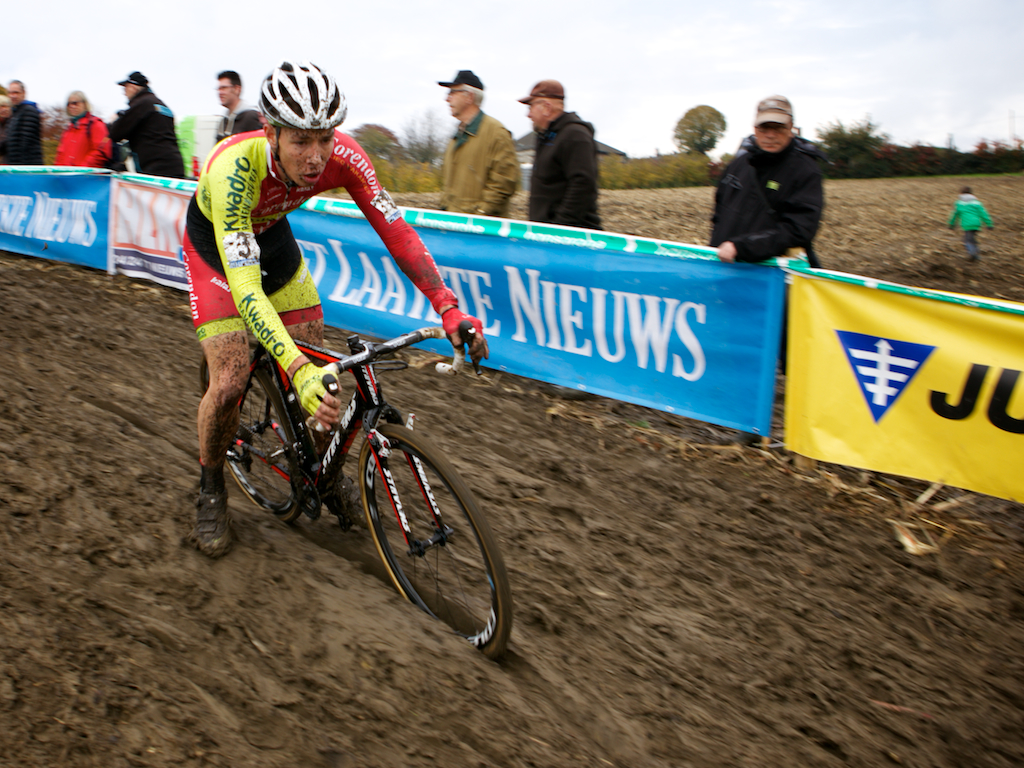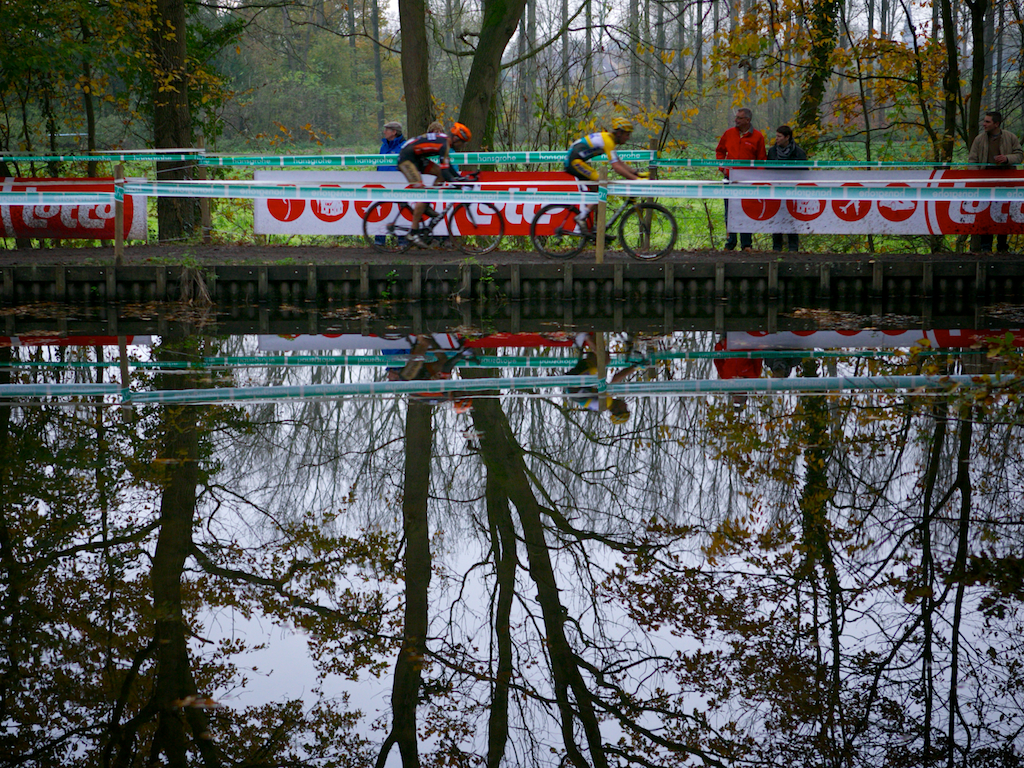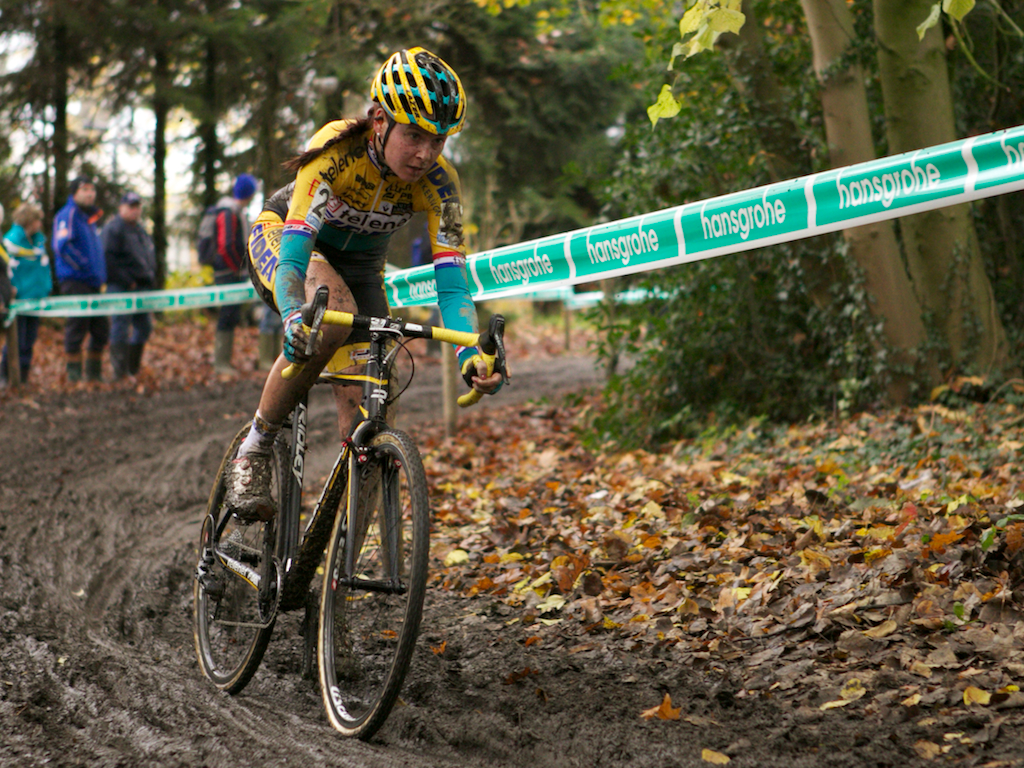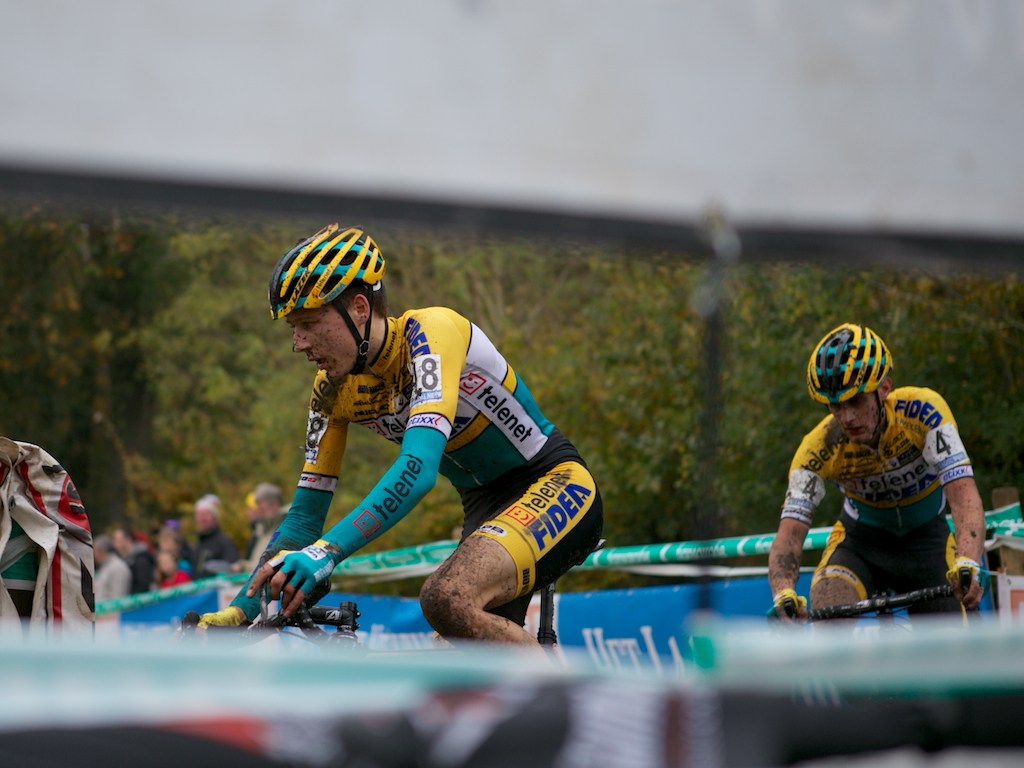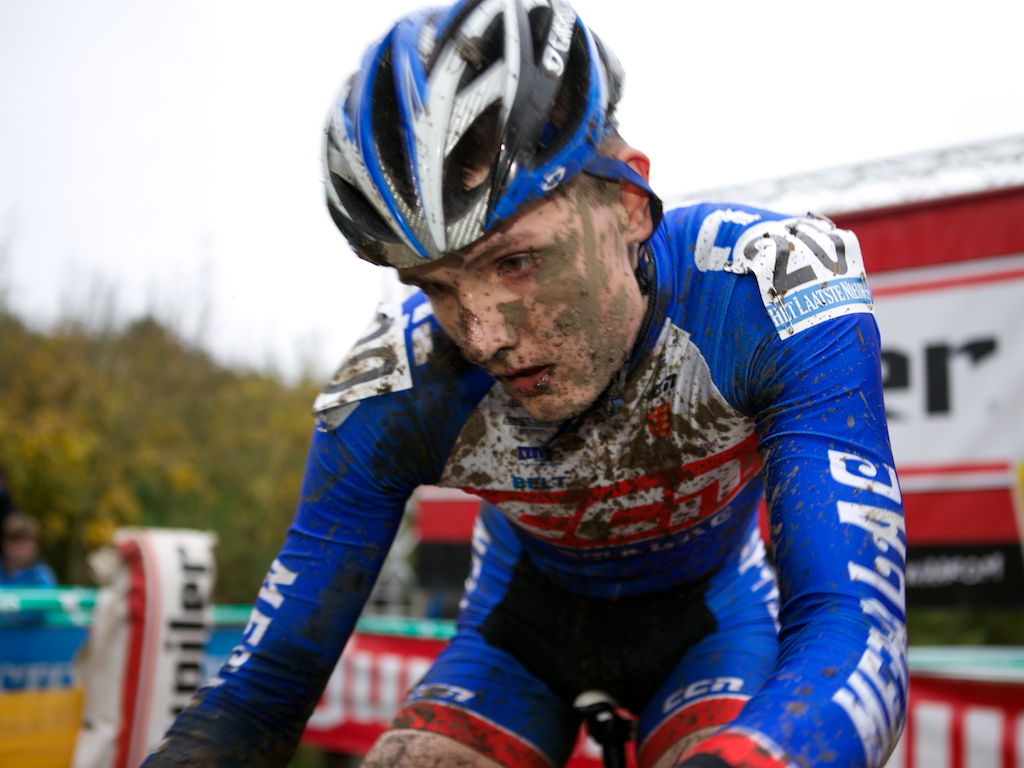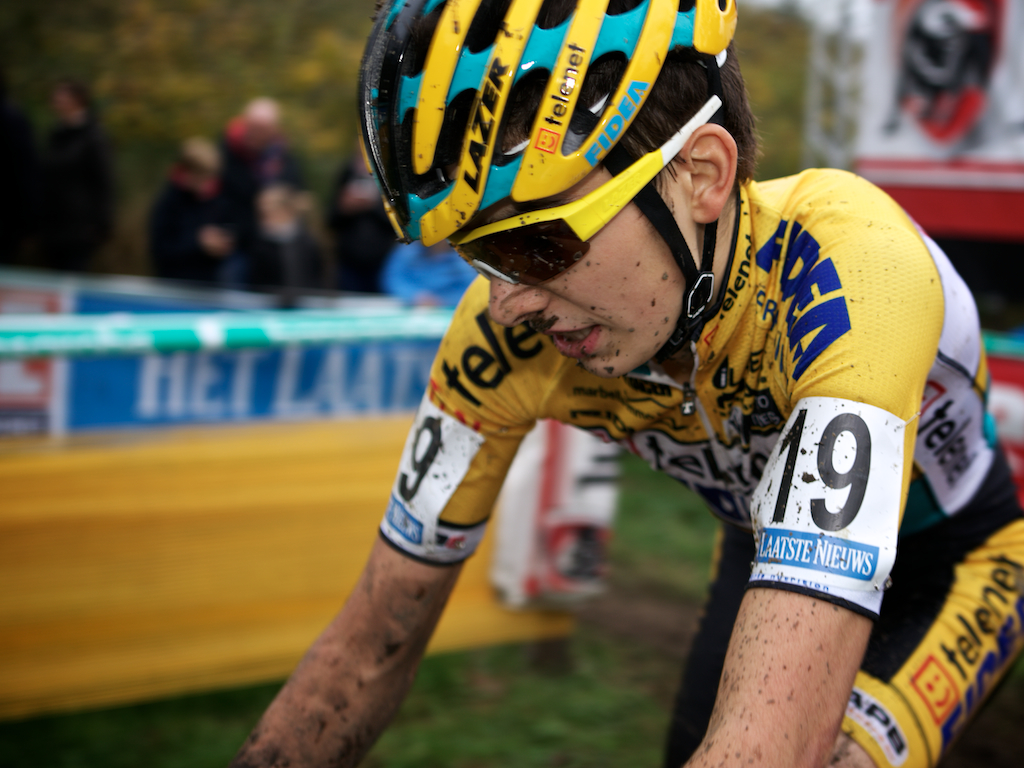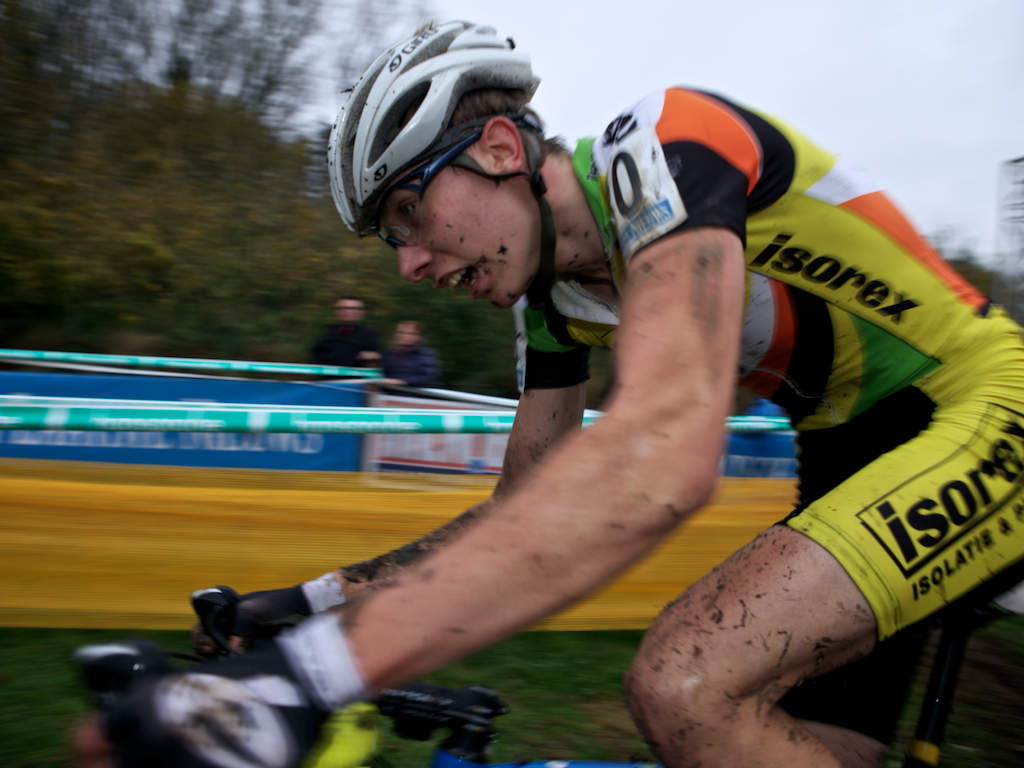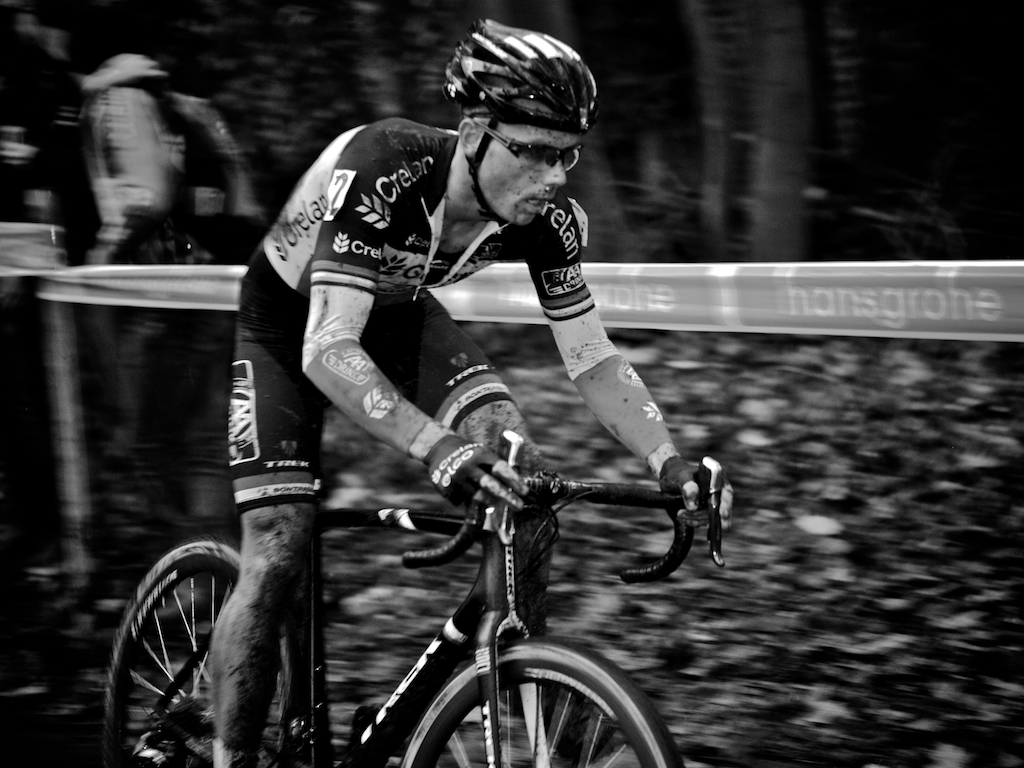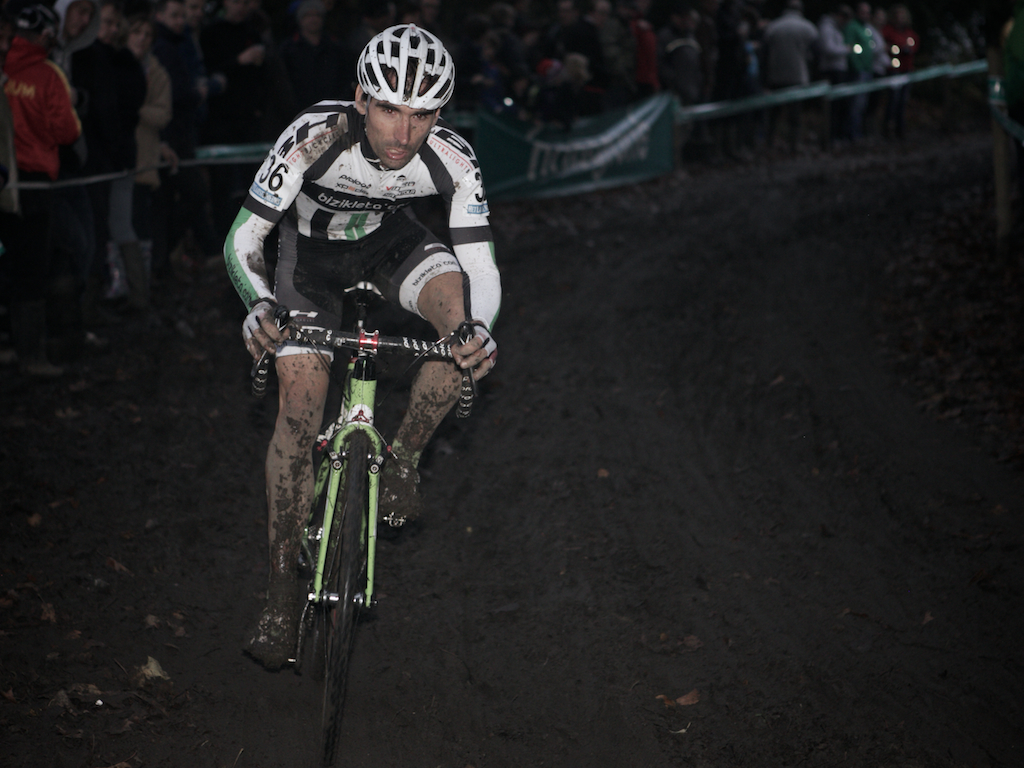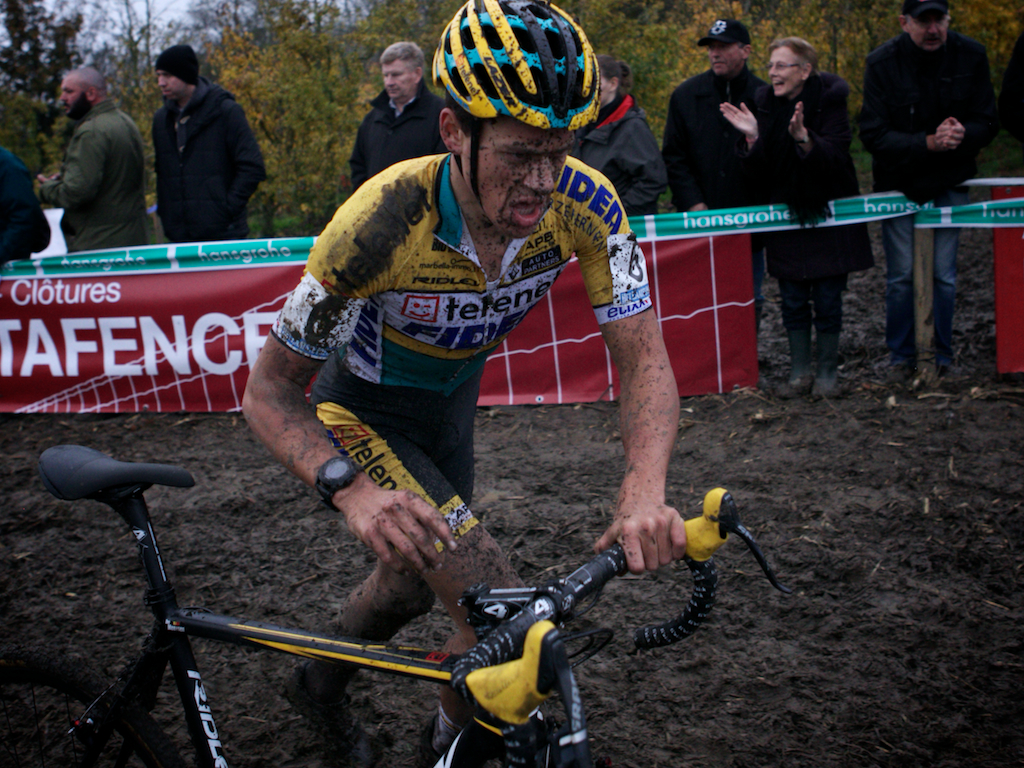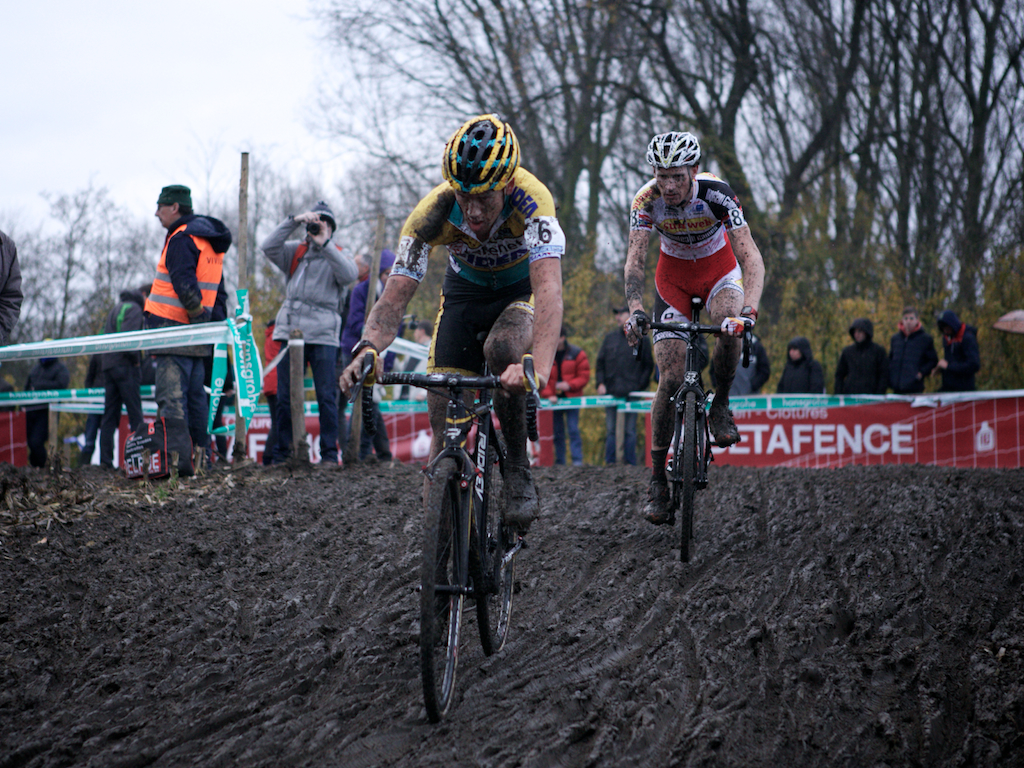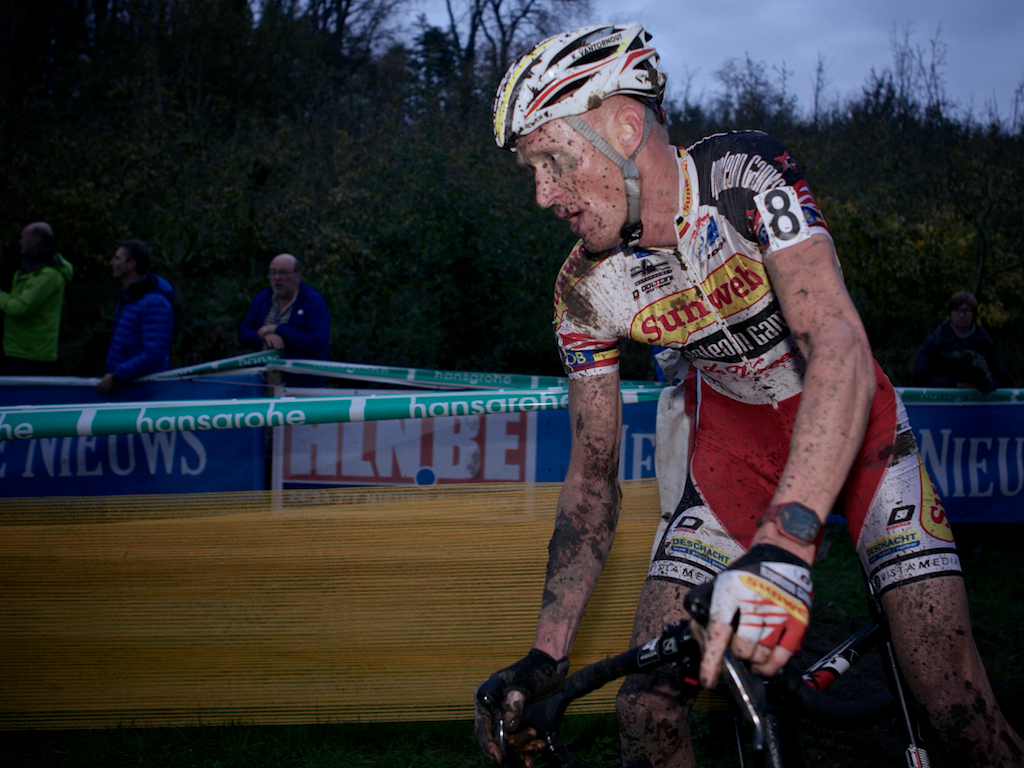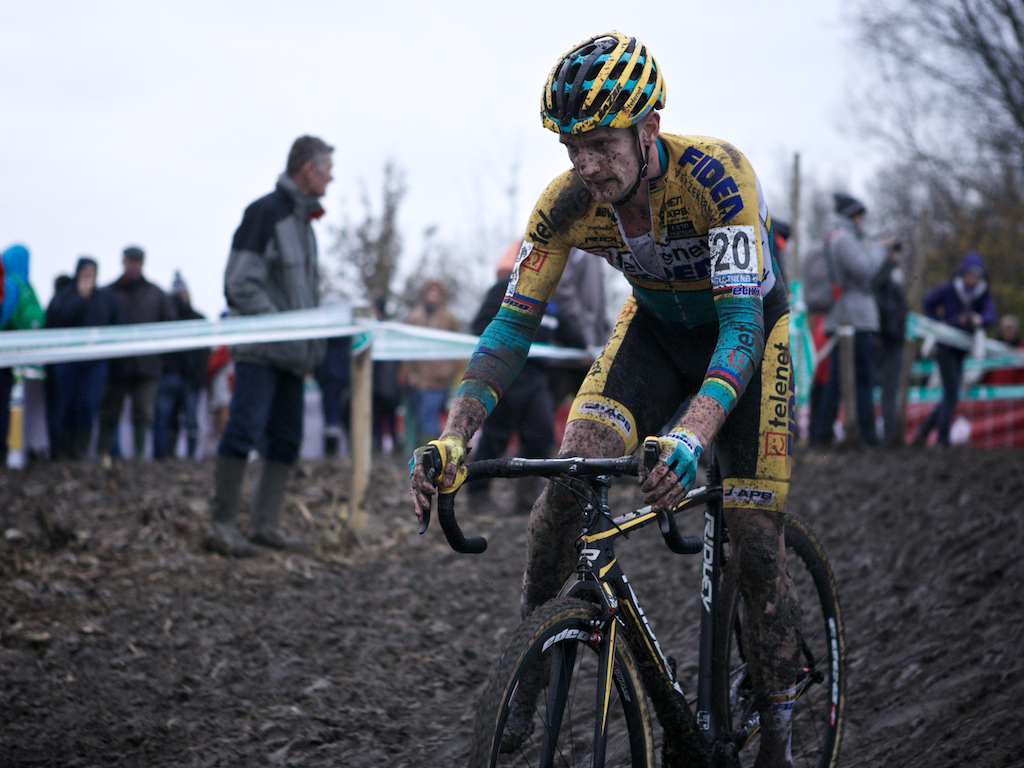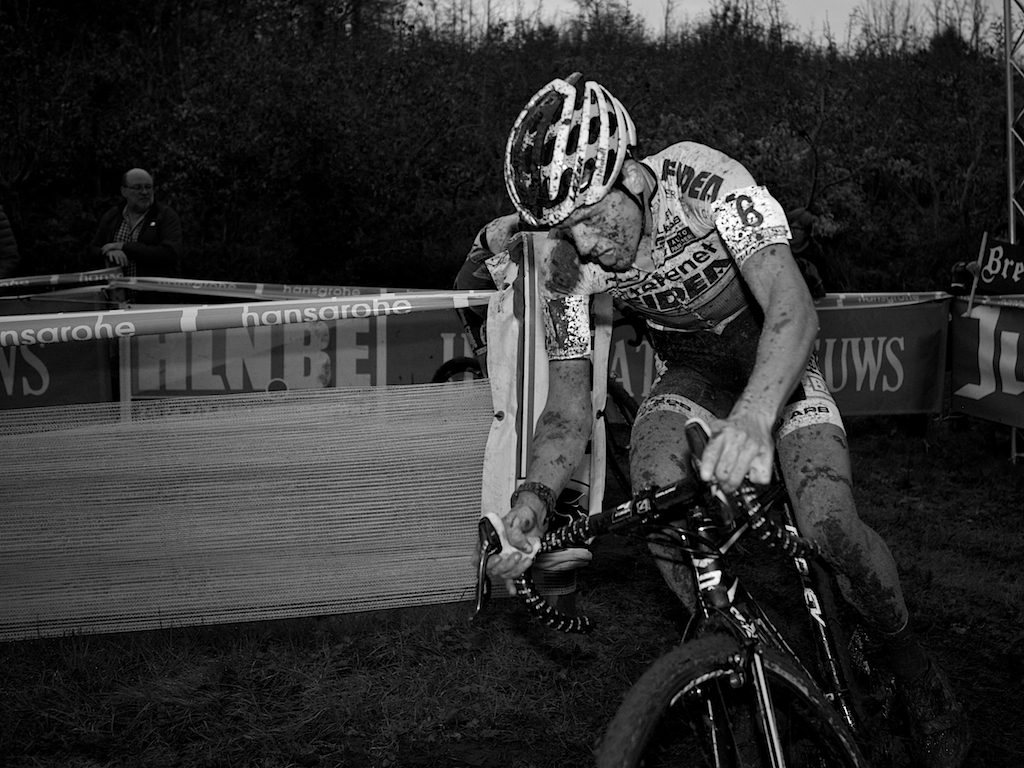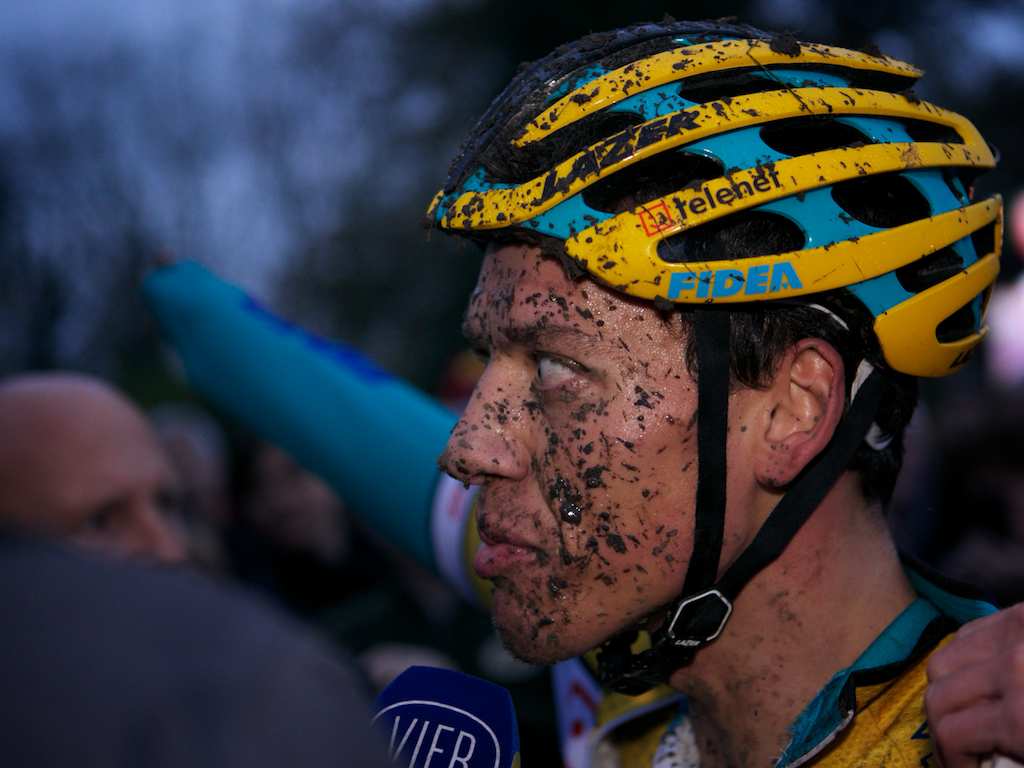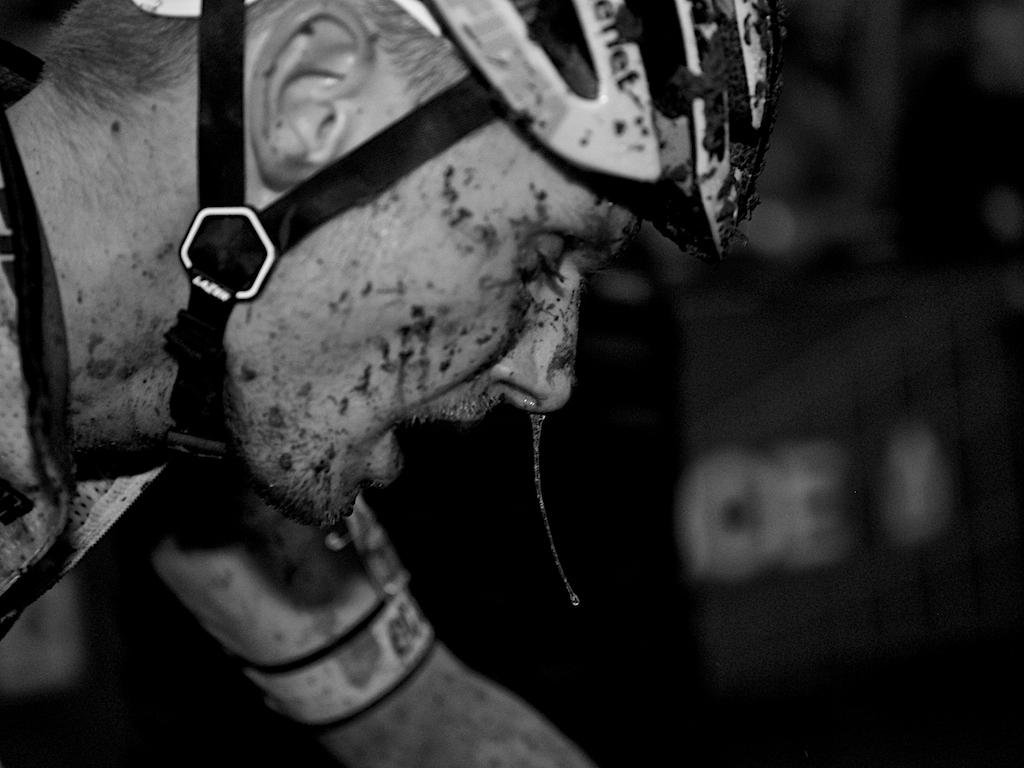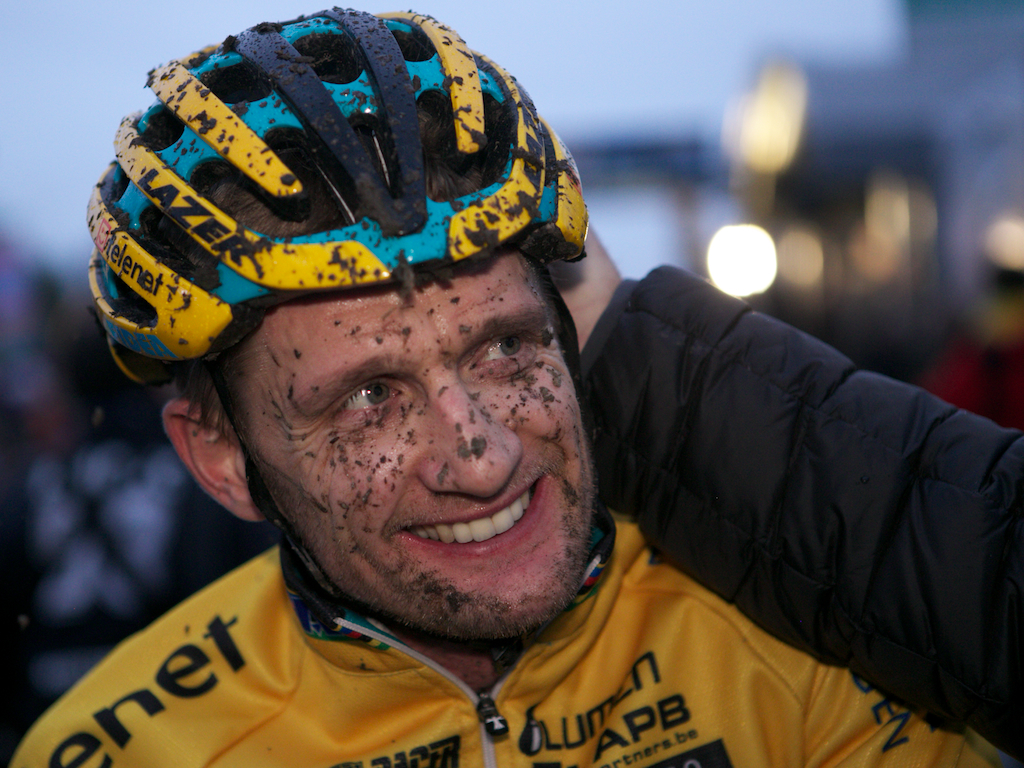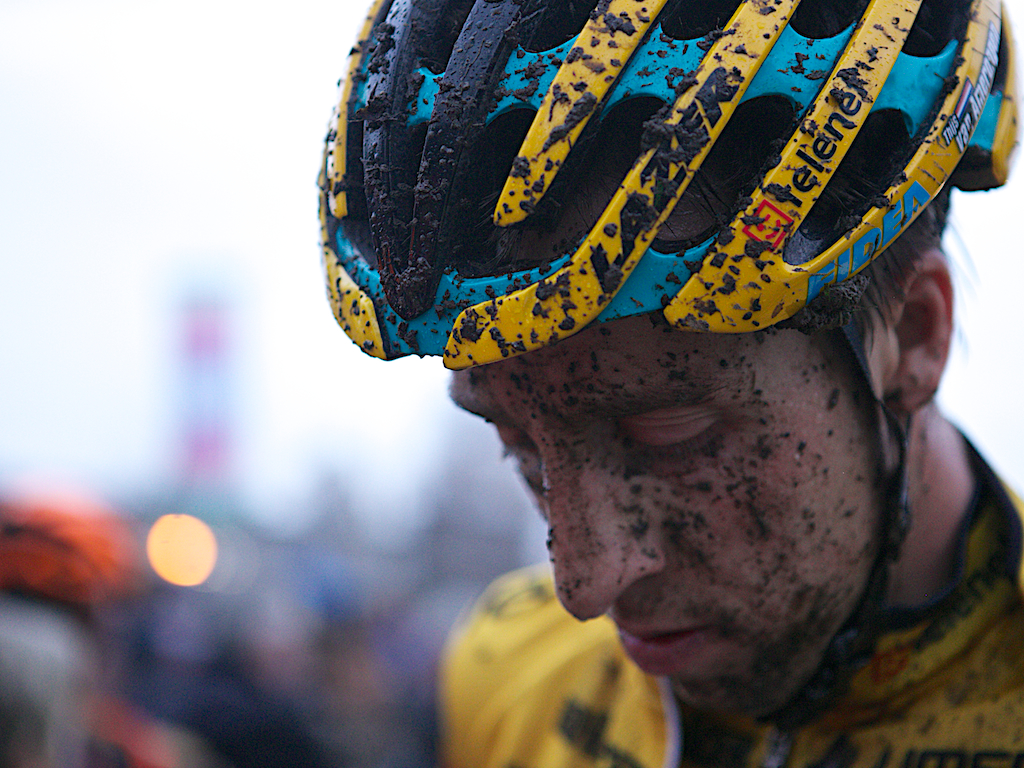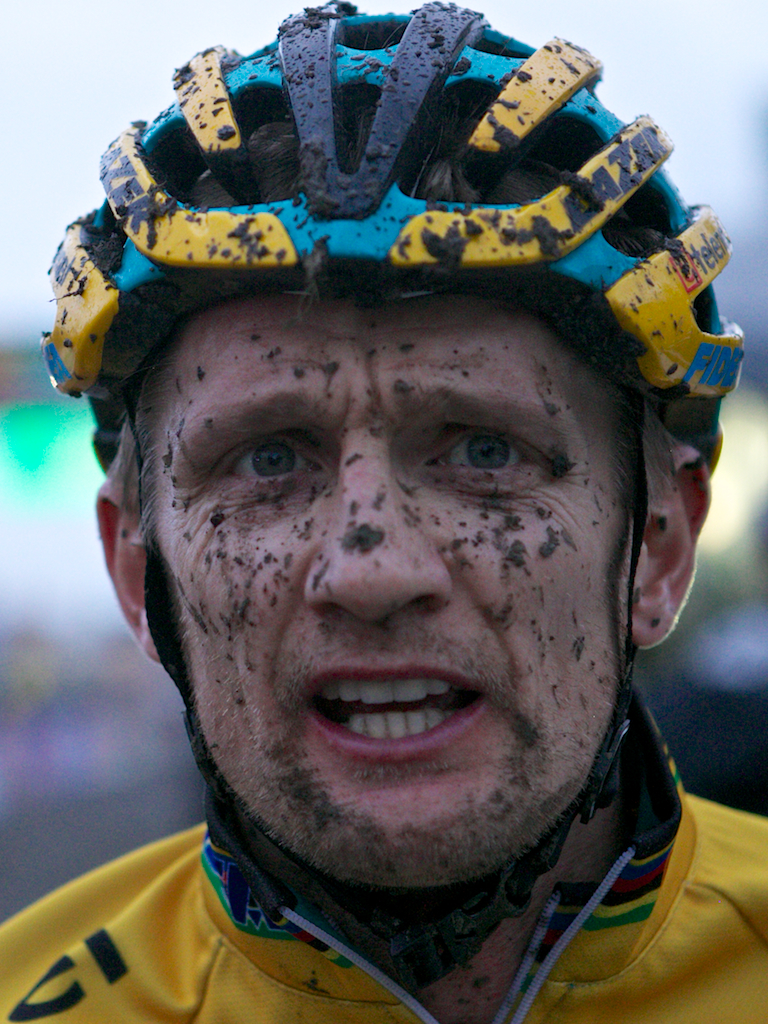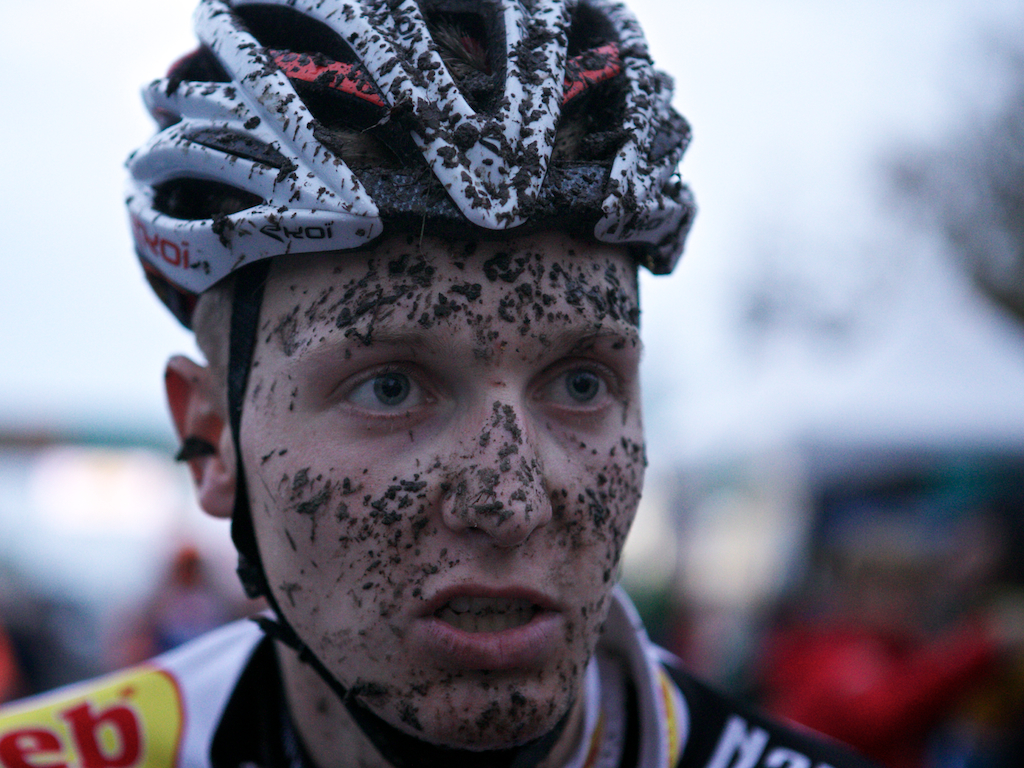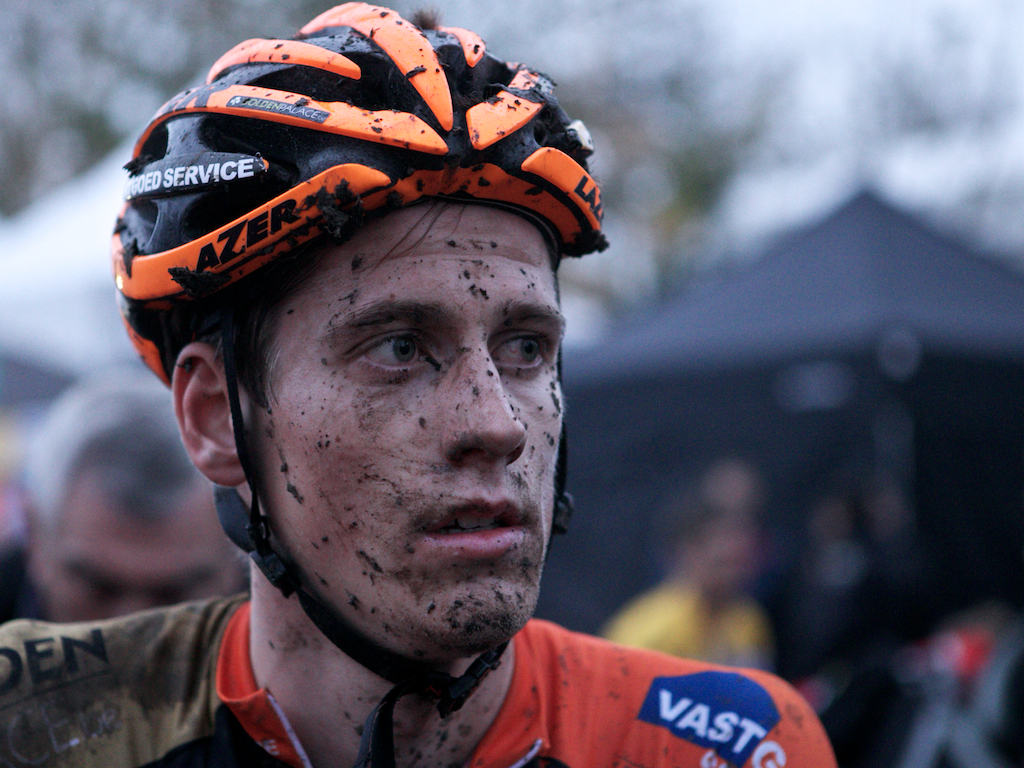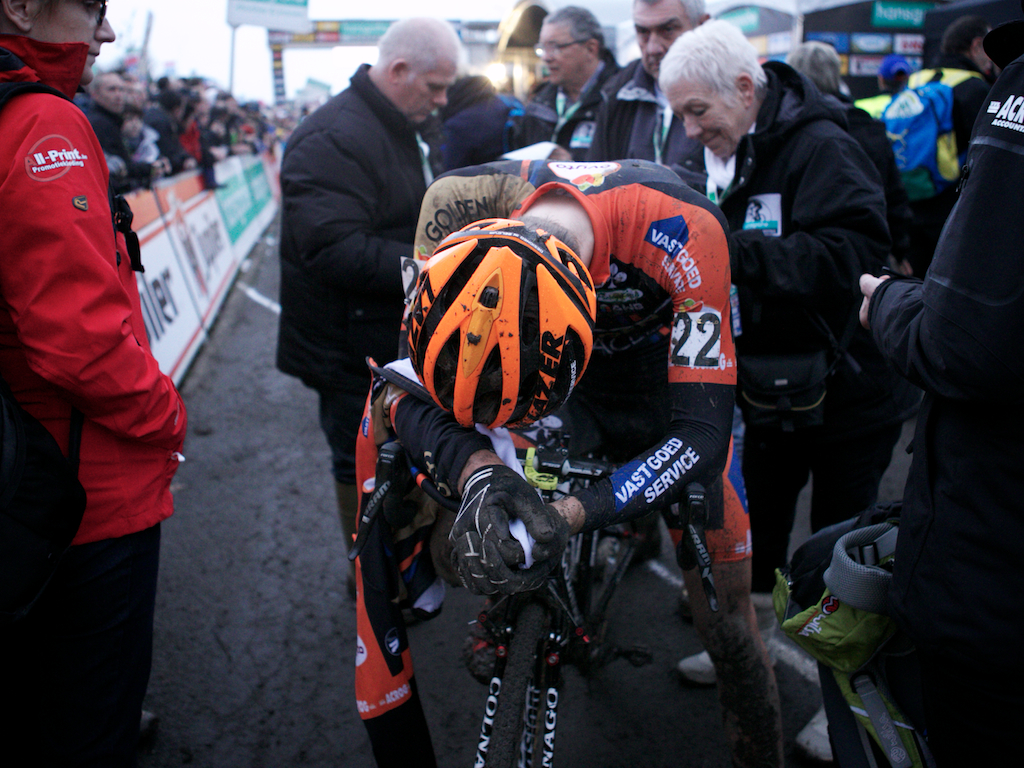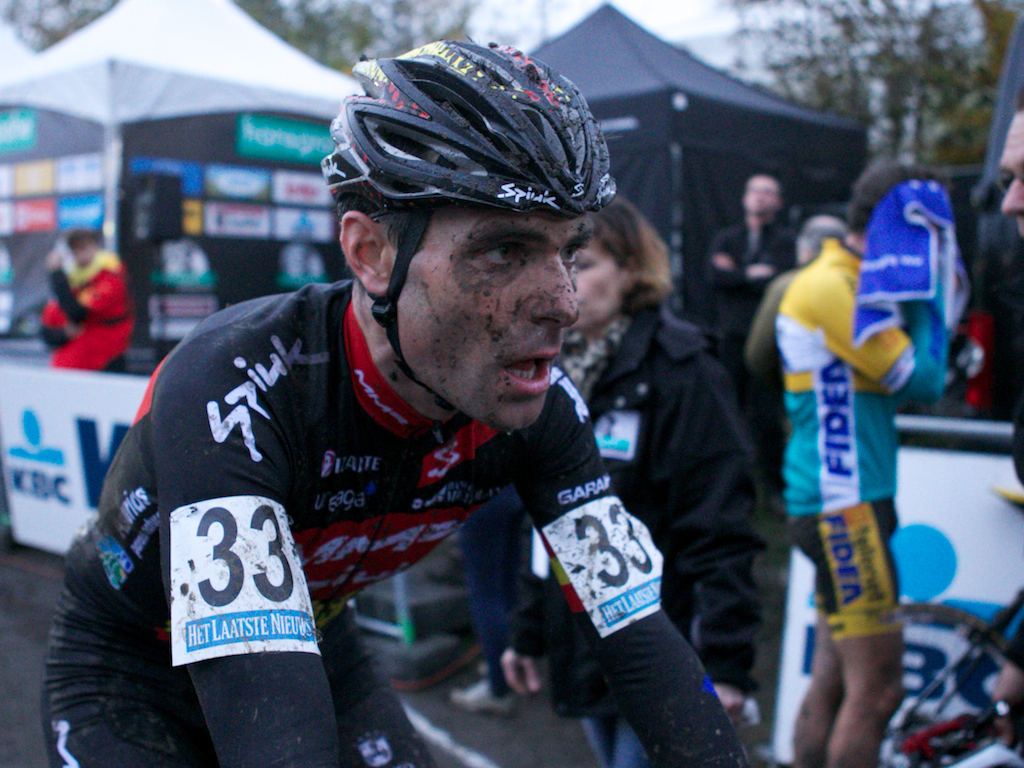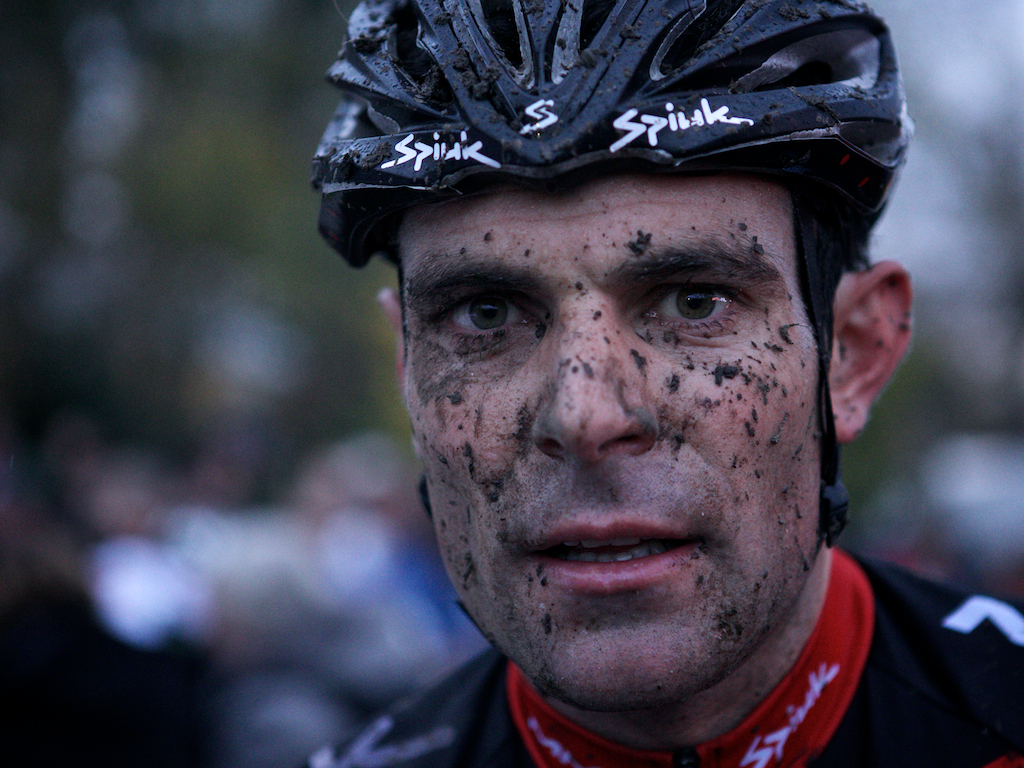 PS: Winter and summer caps (in all sizes) are back in stock. And musettes are now available in the store as well.